Bradburn joined Lyman Companies in 2009, most recently serving in the role of vice president.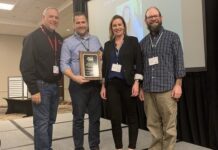 The President's Award was presented to Carl's Building Supply for outstanding and distinguished service to the building material industry.
Existing-home sales rose in October, a slight recovery from the declines seen in September, according to the National Association of Realtors.