With low mortgage rates and a healthy job market, housing affordability rose to its highest level in three years in the third quarter of 2019.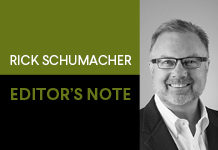 There's a reason that sports analogies are so common in business—they're two sides of the same coin.
84 Lumber recently launched a national partnership with the Fisher House Foundation to show its continued support for veterans and their families.