EIGHTY FOUR, Penn. — 84 Lumber announced its 2018 Rookie and Manager of the Year winners at the company's awards banquet Friday, March 8, at Nemacolin Woodlands Resort in Farmington, Penn. The two awards are the most notable of the annual ceremony, which honors 84 Lumber's top performers from the previous year, the company says. Other honorees included Area Manager of the Year, Buyer of the Year, Hauler of the Year and more. Various merit awards were also presented for best sales performance and improvement.
"2018 was a stellar year for 84," said Maggie Hardy, president of 84 Lumber. "We achieved the second-highest annual revenue in our history and continued to find ways to grow and excel in our industry. I couldn't be prouder of those we recognized at our awards ceremony, as well as all of our associates who work hard every day. I'm truly grateful for the unique team that we have."
2018 Manager of the Year: Chuck Frerichs, Chandler, Ariz.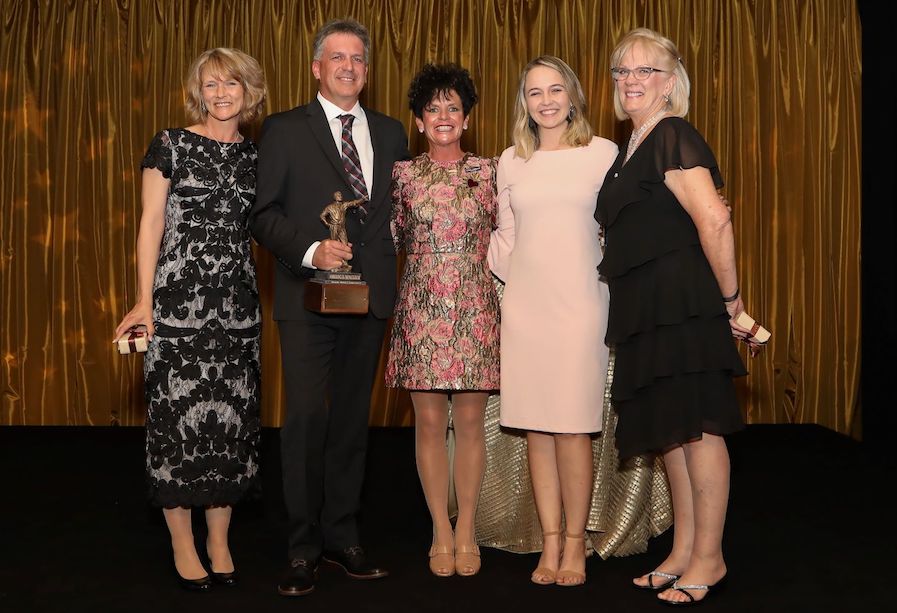 Frerichs has managed the 84 Lumber in Chandler, Ariz., since it opened in 2005. Under his leadership, the store reached nearly $80 million in sales in 2018 — a $20 million increase from the prior year. Frerichs' hands-on approach has been instrumental to the store's growth, but he's quick to acknowledge that success is a team effort.
"We've built a strong reputation in the Phoenix area as a business that people want to buy from and sell to," he said. "Much of that has to do with the team. Everyone at the store has a positive attitude and is incredibly knowledgeable."
With 55 associates, 70 to 100 daily loads, and 15 delivery trucks, the store is poised for another strong year in 2019.
"There isn't a magic formula to our success. We're just committed to getting there first," said Frerichs. "It's hard work, but we enjoy it."
2018 Rookie of the Year: Nick Luchonok, co-manager, Oakland, N.J.
Luchonok is 84 Lumber's third consecutive Rookie of the Year. After starting at the company in January 2018 as a manager trainee in Lords Valley, Pa., he was promoted to co-manager in Oakland, N.J., last August. Luchonok has brought an ambitious nature to his role. One of his primary goals as co-manager is to refamiliarize the store's contractor customers with counter service.
"[We] needed someone who could bring some of that business back to the counter," said Luchonok. "Now contractors are being exposed to and supported by more people at the store, including manager trainees, which improves the overall service they get from us."
While he's currently focused on improving sales and operations at Oakland, Luchonok has aspirations of one day managing his own store. Dan Giacomin, Oakland's manager, believes he'll go far with the company.
"I have had multiple customers call me directly to tell me how [Nick] has gone above and beyond to help them with their projects, which I am grateful for but not surprised by because that's just Nick being Nick," he said. "He will have a bright future with 84."