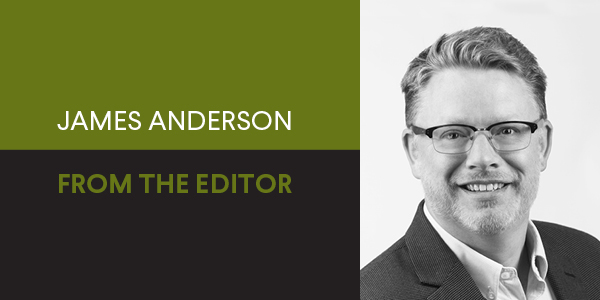 We may not all be as lucky as Jeff Pardini at Hills Flat Lumber and know what we want to do with our lives at a young age. By the age of 19, Jeff agreed to take on the family business, and today he operates two full-line locations in the foothills of Northern California. At that age, I was drifting between colleges and working part time at a small-town video store followed by a 2 a.m. shift on the sanitation crew at a vegetable canning plant (don't ask about creamed corn season). Neither of those were what we might refer to as "great places to work."
So, what makes a company a great place to work? In today's labor market, there's likely not a single LBM dealer who hasn't asked themselves that question while trying to fill positions. We've seen the headlines: labor shortage, wage inflation, unemployment benefits, etc. During the COVID-19 pandemic it seems the problems the industry faced hiring and retaining good people were only intensified. Of course, there is no universal answer to what makes a company a great place to work—unless, of course, that answer is "it depends." It depends on your company, your market, your current team, your management, and much more.
In this month's issue, you'll find our monthly Real Issues. Real Answers. feature that provides you with 55 responses to the question of what makes a company a great place to work. In this regular feature in which we send a brief survey to readers who have opted in to receive emails, we publish (nearly verbatim) our readers' responses to a monthly question. This month's question came from a dealer near Las Vegas who asked, in part, "…what's the secret to creating a 'sticky' workplace—one where people want to stay for years?"
As you can imagine, responses varied. Also evident is the enthusiasm for the topic—I've never seen such lengthy responses to one of our surveys. Due to page limitations, we were not able to print every response, and some we had to edit down for space, but I think you'll find that we've selected varied replies that demonstrate how LBM dealers in markets across the country are working to hire and retain the best people they can find.
Another place to learn about how to make your company a best place to work is at this year's LBM Strategies Conference Oct. 13-15 in Boston. Among the many presenters, attendees this year will hear from the crew at Zuern Building Products & Design Center, a 2021 LBM Dealer of the Year that I profiled in our February issue. Jennifer Zuern and the Zuern team have solidified their company as a Best Place to Work in the Milwaukee market by following the philosophy, "culture first, profit follows."
Also presenting at LBM Strategies is Bill Hayward, of Hayward Lumber. Bill will share how his family-owned company's focus on taking care of employees has made his company a Great Place to Work. He'll share how values such as believing in the right people, diversity, technology, dependability, and sustainability have evolved, and how the "stress test" of COVID-19 drove one of the company's greatest wins in hiring, inspiring, and retaining team members.
There's still time to register for the conference to learn in person from the Jennifer Zuern, Bill Hayward, and the many other LBM pros who will be taking the stage to share their stories. To learn more, visit LBMStrategies.com. If you have specific questions, please reach out to me.