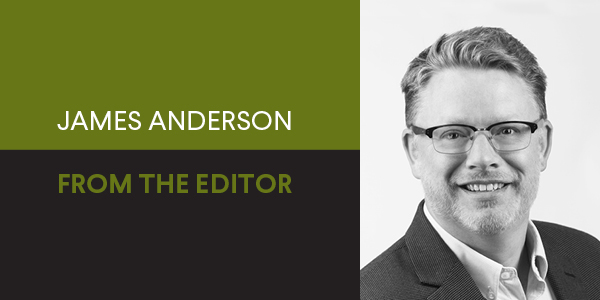 Without a doubt the labor shortage is the biggest issue facing dealers that I talk to for our monthly dealer profile stories. Whether it's big city chains or one-store rural companies, dealers are having a hard time replacing an aging workforce. In this month's issue, two of our columnists share how embracing changing workforce and management philosophies can strengthen your teams and in turn, help you attract and retain good people.
First, Rikka Brandon tackles the necessary, but too often avoided topic of diversity, equity, and inclusion in our industry. This month's Recruit + Retain column follows up on a LBM Journal Recruit + Retain podcast episode featuring Rikka's guest Lekeshia Angelique, a consultant who helps companies embrace and retain a diversified workforce. "Why is it important for LBM dealers to be thinking about diversity, equality, and inclusion?" Rikka asks. Frankly, your business depends upon it.
Years ago, at an LBM Strategies conference, I think it was Thea Dudley who said our industry is "pale, stale, and male." You can't argue that. A recent survey completed by this magazine showed a mere 6% of LBM industry pros are female. We didn't ask how many were people of color or LGBTQ+, but I would bet that most folks would estimate that to be a fairly low percentage, especially among leadership roles.
If you're struggling to find employees, I encourage you to read Rikka's column. Establishing a company statement of inclusivity can make all the difference in attracting employees from underrepresented communities. It's not only good for your business, but also good for your bottom line. I believe we attract good people by being good people.
Of course, once a good person is hired it takes a good person to keep them there. That's where Russ Kathrein's column comes in. Chances are, if you're in a leadership position, you can relate to a line from the opening paragraph by Russ…"Sometimes successful leadership can be boiled down to giving people something that they have never had in their life—confidence."
I was especially intrigued by Russ's column this month because of a scene he sets in which a young man with a young family was having a difficult time balancing responsibilities and pressures from work and home. I could so easily relate to that young man. I saw myself in Russ's story, and I recalled how a newspaper editor many years ago allowed me to grow from a new reporter to take on increasingly more editorial responsibilities. My experience didn't follow Russ's story exactly, and that editor from years ago and I have since discussed how he showed me both what to do and what not to do as a leader. Still, I can't help but remember the good things he taught me and realize now that just as much as he was teaching, he was also empowering me, simply showing that he believed in me.
As Russ says, "I then stumbled on what I have found to be four of the most powerful words a leader can use…"I believe in you." That's what every good employee wants from a leader, and it's what every good leader has to offer.
In no way did Rikka and Russ intend for this synchronicity in their columns, but together I think the two have some darn good tips for recruiting, retaining, and nurturing quality employees for your team.