Home
Authors
Posts by Bill Lee
Bill Lee works with owners and managers who are looking for ways to put more money on the bottom line. For more information, you can contact Bill at 864.303.8366 or email him at LeeResourcesInc@Gmail.com.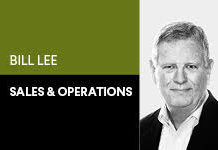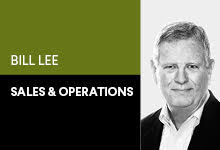 Never before have business people wasted more time than they do today. And all that wasted productivity will continue next week, next month and...
There are two separate and distinct types of value-adds that customers and prospects consider when deciding where to buy: the first is the one...
U.S. Army recruits are required to attend Boot Camp before they are allowed on the battlefield. Fighting for your life, defending your homeland and...
The rule of thumb that I use for the amount of annual inventory attrition a business can live with is 1/2 of 1% of sales....
I believe it is the job of a building supply business' sales team to sell the operational capacity of the company they represent. When...
For a moment, think about the benefits of knowing how much sales volume at what level of gross margin your business needs to breakeven...
In seminar programs I present I am almost always asked questions about service. From the feedback I receive, it seems virtually every company in...
The highest odds of hiring a highly productive salesperson is to hire a person with the raw talent to do the job, someone who...
I have never met a salesperson who didn't claim that his company had terrific service. And by the same token I have never met...
Avoid denial. Managers who expect to grow and prosper must look at their businesses as objectively as would an outside analyst, so beware of...