Home
Authors
Posts by Huber Engineered Woods
Successful Creativity is a fundamental principle at Huber Engineered Woods. Learn more at huberwood.com.
In this 30-45 minute webinar, Matt Minchew, General Manager, ZIP System Roof Applications at Huber Engineered Woods identifies three keys to roof durability to better protect a home and its interior from water intrusion due to roof assembly damage.
With the frequency and intensity of severe seasonal storms increasing, the stresses on roof assemblies and risk of leaks also increases.
In the event of a severe storm, a durable roof may help protect against water intrusion at the most vulnerable area of a home.
In modern houses, the sheathing covering the studs and rafters serves a number of purposes.
AdvanTech X-Factor is a new class of premium subflooring with a fade-resistant, water-shedding surface on a high-performance engineered wood panel. (paid placement)
My business is based on an expectation of quality. Having no callbacks — having a much stronger, squeak-free floor — has made all the difference in being able to build a solid reputation for high-performing homes.
Since its introduction in 2006, ZIP System sheathing and tape has been widely adopted by construction teams as a replacement for traditional sheathing and housewrap or felt.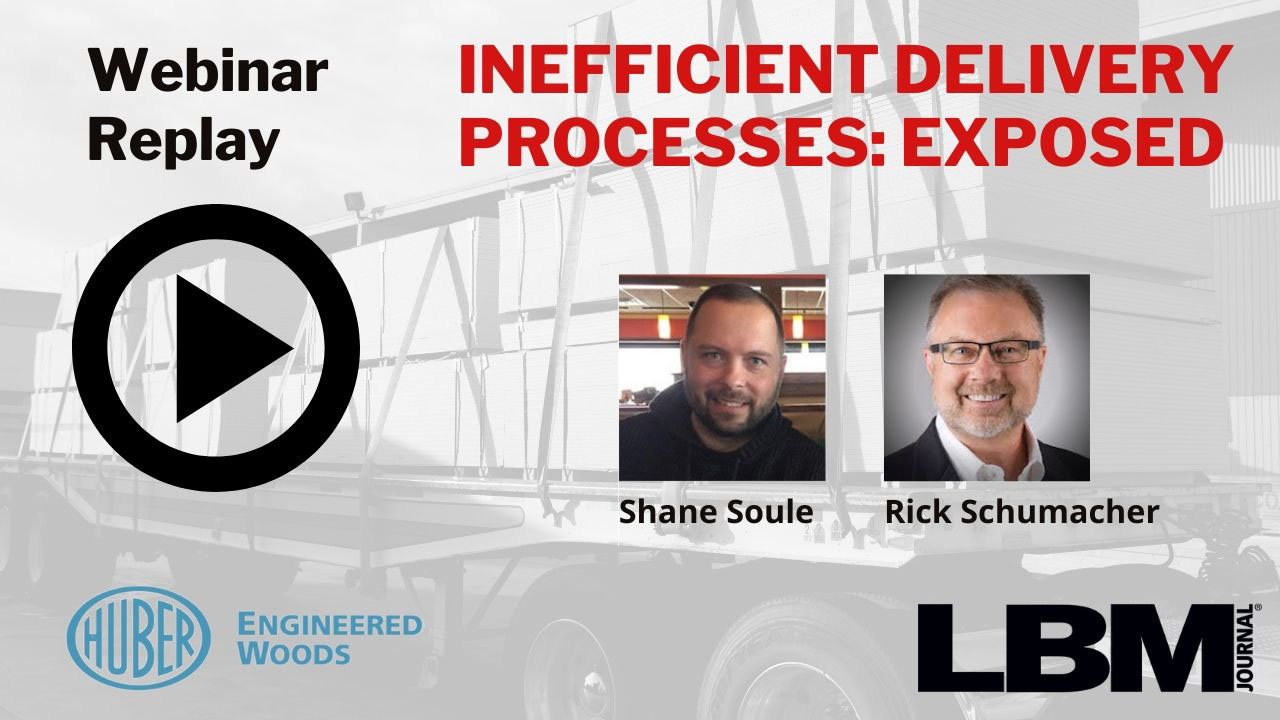 Rick Schumacher welcomes LBM productivity and efficiency expert Shane Soule to discuss what you can do now to streamline your delivery processes.
At Traver Construction, we have used the same LBM supplier for over 20 years. Our loyalty to Ivey Lumber in Dallas is due to...