Home
Authors
Posts by James Anderson
James Anderson is Senior Editor at LBM Journal. He can be reached at James@LBMJournal.com or 612.888.5265.
Rikka welcomes back Joe Misiti, staffing coordinator at American Builders Supply in Florida. Listen in as they discuss virtual job fairs and college recruiting.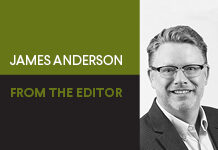 LBM Journal ran its first decking In Depth in April of 2004. In that issue, my predecessors shared news about the latest products in what was then a small category for many dealers.
Formerly a movie theater, the center measures 44,000 square feet and includes an  outdoor garden center.
Jen Mahaffy, talent acquisition specialist at Medallion Industries, a window, door, and millwork distributor in Portland, Oregon returns to talk two big issues: ghosting and counter-offers.
LBM Journal's 2022 Dealer of the Year Awards, sponsored by Epicor, recognize four LBM companies of different sizes that epitomize the entrepreneurial spirit. By...
In this episode, Rikka chats with Dave Davis, president and CEO at Spahn & Rose, a 2022 LBM Journal Dealer of the Year award recipient.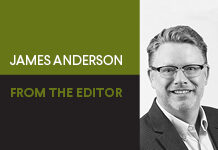 A commonly quoted phrase in the business world is attributed to management guru Peter Drucker, who said, "Culture eats strategy for breakfast."
Butch Heimsoth uses just four words to describe how he and Capital Lumber in Cheyenne, Wyoming came to be named an LBM Journal Dealer of the Year: Take care of customers.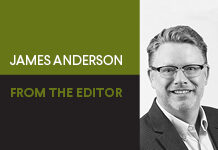 If you're a regular reader of Russ Kathrein's columns in this magazine, then no doubt you've come across a few "Russ-isms."
In this episode, Rick is joined by Ellice Herman, his company's Director of Important Stuff. Listen in as they discuss interoffice communication, company culture, good and bad bosses, lessons in prospecting, and more.