Home
Authors
Posts by James Anderson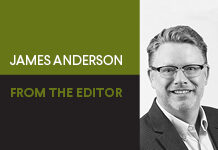 As I interviewed Sunny Bowman for the cover story on Dakota County Lumber here in my home state of Minnesota, the conversation often came back to one simple, yet incredibly important action that most Minnesotans aren't exactly known for doing well—talking about issues.
Ask Sunny Bowman what has led Dakota County Lumber to 12% revenue increases year-over-year, and she'll tell you it's the team. As a leader, she is no stronger than the whole of the team and she's the first to admit it.
Associated Materials operates 11 manufacturing facilities in the U.S. and Canada which produce vinyl windows, vinyl siding and accessories, and metal building products.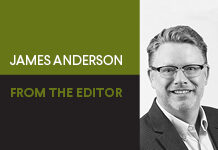 As I ease into the Editor's chair here at LBM Journal, I'm grateful for the connections I've made in this industry. I strive to continue to tell their stories, and hopefully connect more LBM dealers together in the process.
With a robust hardware store within more than 11,000 square feet of remodeled retail space, along with a large lawn and garden facility, Bayview became the perfect destination for a quarantined customer base.
A homeownership rate of 67.9% in the second quarter, up from 65.3%, makes for a new record — yet there are some questions about the data.
If you still need evidence of a treated lumber shortage, you won't find a better example than the front page of the July 9 edition of the South Reporter, the community newspaper in Holly Springs, Mississippi.
While the severity and government response to the COVID-19 outbreak varies greatly state-to-state and continues to shift as stay-at-home orders are lifted or extended, LBM dealers adjust on the fly and continue to serve their customers as best they can while also operating from home and keeping team members and customers safe.
The name R.T. Griffis & Sons has served customers in Northeastern Pennsylvania for 76 years.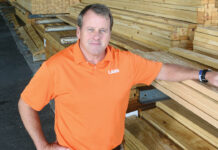 Like the community it serves, Lang Building Supply itself is historic, considered to be one of the oldest continuously-operating businesses in the county.