Home
Authors
Posts by James Anderson
James Anderson is Senior Editor at LBM Journal. He can be reached at James@LBMJournal.com or 612.888.5265.
In this newly created role, Taylor will lead the investor relations and treasury functions.
To increase productivity, Hillman uses an artificial intelligence automation system that is designed to maximize efficiencies.
In the 30th episode of the LBM Sales Podcast, Rick Davis is joined by Todd Callan and Donn Merrick, who share how their team at HomeCo Lumber & Hardware succeeds through sales development, diversified product offerings, prospecting, client lunches, employee huddles, and more. Thanks, as always, to our sponsor, DMSi. 
While lumber dealers across the country face challenges brought on by a shortage of staff members, Alex McGehee of Anchor Lumber in Silvis, Illinois has an interesting perspective.
In this episode, Rick talks with Kirk Jabara and Jeff Hills of Preston Feather Home Centers in Michigan about how to attract younger people, instituting process improvements, data analysis, and five skills that determine success in the LBM industry. Thanks to our sponsor, DMSi.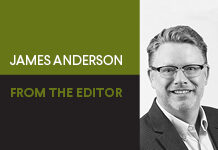 We may not all be as lucky as Jeff Pardini at Hills Flat Lumber and know what we want to do with our lives at a young age.
In episode 28, Rick is joined by Greg Templeman, president at Sunpro. Listen in as they talk CEO roles, building and sharing company culture, and Sunpro's unique customer pricing strategy. Thanks to our sponsor, DMSi.
Jeff Pardini, third-generation owner of Hills Flat Lumber Co., knew since he was a young boy that he wanted to run the family's lumberyard.
LMC has named Paul Kane as senior vice president of finance and technology. Kane steps into the role vacated by Paul Ryan who was promoted to president & CEO.
Home Depot and Buildertrend, a construction project management software for home builders, contractors, and remodelers, are launching a partnership.