Home
Authors
Posts by James Anderson
If you still need evidence of a treated lumber shortage, you won't find a better example than the front page of the July 9 edition of the South Reporter, the community newspaper in Holly Springs, Mississippi.
While the severity and government response to the COVID-19 outbreak varies greatly state-to-state and continues to shift as stay-at-home orders are lifted or extended, LBM dealers adjust on the fly and continue to serve their customers as best they can while also operating from home and keeping team members and customers safe.
The name R.T. Griffis & Sons has served customers in Northeastern Pennsylvania for 76 years.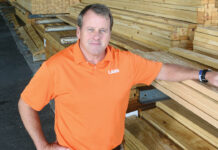 Like the community it serves, Lang Building Supply itself is historic, considered to be one of the oldest continuously-operating businesses in the county.
Nine of Gillman Home Center's 12 locations were built by Charlie Gillman and crew from the ground up. That DIY spirit is why his company is this year's LBM Journal Dealer of the Year in the category of sales between $50 and $100 million.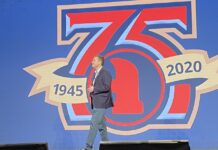 During its spring market in Indianapolis, Do it Best member-owners took in opportunities to increase profitability and strengthening their businesses in 2020 and beyond.
The company's newest site in Newark is strategically located in the heart of the distribution hub of New York and New Jersey.
There's a birthday party on the Cape next year, and it's a big one. Mid-Cape Home Centers is turning 125.
In an area like Montana, where Western Building Center serves an expansive market with a sparse population, Ty Shanks took it upon himself to help solve his area's labor crisis.
Within the E.C. Barton landscape the Barton's Lumber stores are 11 of a total of 105 locations in 17 states.