Home
Authors
Posts by James Anderson
James Anderson is Senior Editor at LBM Journal. He can be reached at James@LBMJournal.com or 612.888.5265.
Follow along as the LBM Journal editorial and sales teams roam the floor of the International Builders' Show in Las Vegas this week.
Our 40 Under 40 program recognizes LBM pros under 40 who demonstrate leadership and exemplify commitment and excellence in service to their companies, customers, and communities.
In an industry in which it's common to work alongside family members, the leadership team at Koopman Lumber demonstrates how to do so successfully while also adhering to fiercely independent values and topping an 800% revenue growth over the past 12 years.
Your newest sales rep seems to communicate only by text and it's crated a problem with one of your biggest customers. What would you do?
We're honoring dealers in four different revenue categories, from different market areas, with different backgrounds, all with countless lessons for other LBM businesses.
The LBM 100 list, acquisitions, and industry insight top the list of the past year's most-viewed stories on LBMJournal.com.
If industry recognition is on your list of goals for the new year, we've got you covered.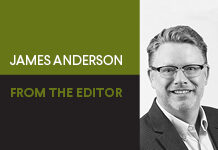 Ultimately, the goal of our team is to bring you the best and latest industry information when and where you want it.
Rick visits with Doug Ford and Pam Stott of Curtis Lumber about their company's innovative initiative to promote the trades and help recruit the next generation of builders and remodelers. Thanks to our sponsor, DMSi. 
You've long been loyal to your local cabinet shop, but the quality of their product has decreased significantly. Now your biggest customer wants nothing to do with them. What would you do?