Home
Authors
Posts by LBM Journal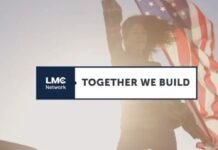 The site also provides contractors with a series of building materials calculators as well as an easy search to locate their local LMC dealer.
More than a quarter of first-time buyers report difficulties saving for a down payment.
Vista Railing Systems will be distributed through Snavely Forest Products' Liberty, North Carolina branch.
After four straight months of contract activity growth, pending home sales declined slightly in September by 2.2%.
All three index components of the 55+ single-family HMI posted gains in the third quarter and were all-time highs.
The new 326 Series window system from Deceuninck is designed for light commercial and high-end residential applications. Available with integral nailing fin, retro flange...
The National Association of Realtors reports that even amid a global pandemic, home prices are rising at a rapid pace.
Kalauli has been with L&W Supply for 25 years, most recently as branch manager for the Ogden, Utah location.
With the ceremonial cutting of a 2x4, Vassar Building Center opened the doors to its brand-new home center store.
Life uncertainty, likely caused by COVID-19, is keeping more than a third of would-be sellers out of the market.