Home
Authors
Posts by LBM Journal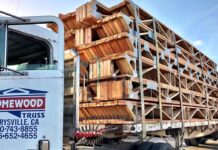 Recent initiatives include a new distribution center featuring rail access and 25 acres of yard and warehouse space. 
NLBMDA's areas of concern include employer liability protections, supplemental unemployment insurance, the federal minimum wage and the PPP. 
Inventory remains low at just a 4 months' supply, with 307,000 new single-family homes for sale, 6.3% lower than January 2020.
See how Paradigm Estimate takeoff service saves time, improves accuracy, and helps you sell more. (paid placement)
Join Rick Davis as he talks with John Blumberg, national speaker and author about John's philosophy of Return on Integrity, following your purpose, taking time to meditate, and more. Thanks again to our sponsor, DMSi.
Between this spring and the fall, nationally-recognized builder Bobby Parks will bring a training center on wheels to about 100 dealer locations.
The SawTek Cutter Plus is an automated EWP positioning system developed to be customized to meet a wide range of customers' needs. According to...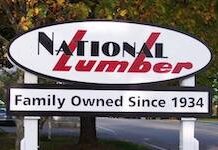 National Lumber has announced the promotions of Kevin Silveira to vice president of sales, William Conkey to full line sales manager, and Todd Groman to director of operations.
The median existing-home sales price rose to $303,900, 14.1% higher from one year ago.
The latest Random Lengths prices as of mid-February show the price of framing lumber topped $975 per thousand board feet—a 180% increase since last April.