Home
Authors
Posts by LBM Journal
LP Outdoor Building Solutions has partnered with Chameleon Power to create a customizable 3D virtual shed shopping experience. In addition to customizing the exterior...
In effort to improve the contactless delivery experience, Lowe's has announced plans to install pickup lockers at all U.S. stores.
A sales development specialist and key accounts manager have joined the U.S. pro-channel sales team.
HPM has also entered the commercial interiors market with the addition of CertainTeed acoustical ceiling panels.
According to the partnership announcement, Berry will provide a material stream which AZEK will recycle and use in the manufacturing of its residential and commercial building products.
The Northeast led regional sales with an increase of 13% in August.
Timberline's HDZ shingles now feature LayerLock technology that mechanically fuses the common bond between overlapping shingle layers, and also includes the StrikeZone Nailing Area,...
As contractors look to the future, 82% now have moderate to high confidence that the U.S. market will provide sufficient new business opportunities in the next 12 months.
As Vallejo's oldest continually operating business, and Solano county's oldest lumberyard, the company says, Foster Lumber first opened in 1920.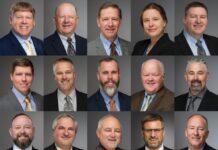 Mike Hammond, president and CEO of the fourth-generation, family-owned, Maine company has appointed internal promotions and several new roles within the company.