Home
Authors
Posts by LBM Journal
The program is going virtual in 2020 with its latest offering: "Meet Up, Connect & Thrive," a three session, online workshop.
Organizers of the trade show plan to announce details of a virtual event later this year.
The Mantis Hidden Deck Clip System has long been a leader in grooved deck fastening.  This state-of-the-art system eliminates installation complexities, achieves superior holding...
Each month, hundreds of products hit the market. Here's our pick of the ones to watch.
Computer software is not a substitute for sales management; it is an asset that enables managers to lift the performance of their salespeople. In this webinar, Rick Davis will illustrate why CRM is more than "customer relationship" management and must be considered an integral asset for market growth. It is prospect and customer relationship management. It's not just CRM; it's P/CRM.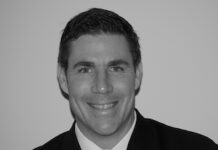 Higgins will lead sales in all business units including Parksite Surfaces, Parksite LBM, Atlantic Plywood Corporation, and the Therma-Tru Door manufacturing facilities.
Weaver Lumber, in Redding, California, will continue to operate under its existing local brand name.
Many business owners point to their top-line revenue and say, "We're doing great. Just look at our revenues!" But revenue is not profit. In fact, revenue is fairly far down the list of Key Performance Indicators (KPIs) that an acquirer will focus on when determining acquisition value. In this webinar, you'll learn how to look at your company as an acquirer would, and examine the KPIs they would find most-important.
Available for desktop and mobile applications, Feeney's VisualBuilder offers an interface that enables users to create their own deck from scratch or use one...
James W. Rane is chairman, president, and CEO of Great Southern Wood Holdings, Inc., which includes Great Southern Wood Preserving, producers of YellaWood brand pressure treated pine products.