Home
Authors
Posts by PLM
A good carrier offers more than an attractive price or comprehensive coverage.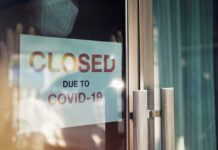 Businesses may be required to undertake a long-term shut down more than once. That's why there is no better time to review your extended shutdown and startup procedures.
No one wants to think about it. The age-old question: what happens if...? You don't need to leave these worries to your imagination. Unfortunately, serious...
Building and Logistics by Weyerhaeuser Distribution In most regions throughout the U.S., the home building and remodeling market continues to recover and grow at a...