Home
Authors
Posts by Rikka Brandon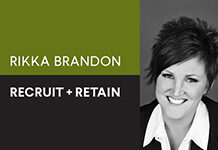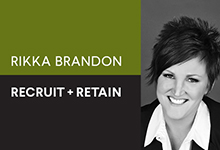 The dawn of a new year always brings the feeling of fresh starts and new opportunities. What better time to set goals for improving your company's recruiting and hiring practices?
If you've seen a lack of interest in your job postings, had great candidates turn down offers, or just feel like your recruiting and hiring efforts haven't netted the return they should, a Recruiting Audit can help pinpoint where you could use improvements.
According to HR Exchange Network, the U.S. Dept. of Labor estimates a bad hire can cost as much as 30% of an employee's first-year earnings.
Why is hiring amidst high unemployment a challenge? The first concern is the quality of the applicant pool.
Few things are more exhausting than a disappointing hire. It affects your confidence in your ability to interview, to "pick" the right person, and your ability to onboard and manage people to success.
Losing a stellar team member, regardless of the circumstances, can leave you with a range of emotions and a lot of questions. Here are a few strategies for how to handle the situation—and how to learn for future recruiting and hiring success.
How do you meet the requirements to keep your company afloat with fewer team members AND ensure when you're ready to hire again you do so in the smartest way possible? Here are a few strategies to consider.
Here are a few strategies to help maintain your relationship with laid-off employees and ensure the bridge between the company and them doesn't go away.
Here are two pieces of advice to consider that can drastically improve your chances of making a great hire.
When the dust settles and your company can reopen, onboarding those laid-off employees will be crucial to getting things back on track quickly.