Home
Authors
Posts by Thea Dudley
Behind every great sales rep is a credit manager helping seal the deal.
So far 2021 is proving to be as challenging for my credit department as 2020 but for different reasons.
How do you stay out of the "echo chamber" of negativity and the belief that all customers are suspect?
Is an Assignment of Benefits of a life insurance policy exempt as an asset in bankruptcy?
Credit card fraud has long been a challenge, but it seems to rear its ugly head full force when opportunities present themselves.
Recently, a colleague asked me if I knew any credit managers looking for a job. I asked him if it mattered where they did the job from. That stumped him.
A little patience goes a long way. I have always viewed finance charges as a tool that can be leveraged for a chance to have a conversation with my customer.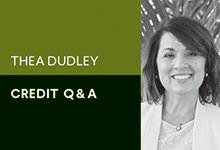 Dear Thea, We have a customer who has been paying much later than their granted credit terms. We had to place them on a cash-on-delivery status for quite some time because of their chronic late payments.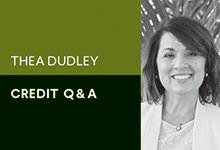 What if you work for someone who does not believe credit department ever needs to change up how they do things?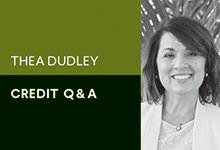 I am a firm advocate of serving a preliminary lien notice or statutory notice whether it is required or not. I suggest you make it company policy.