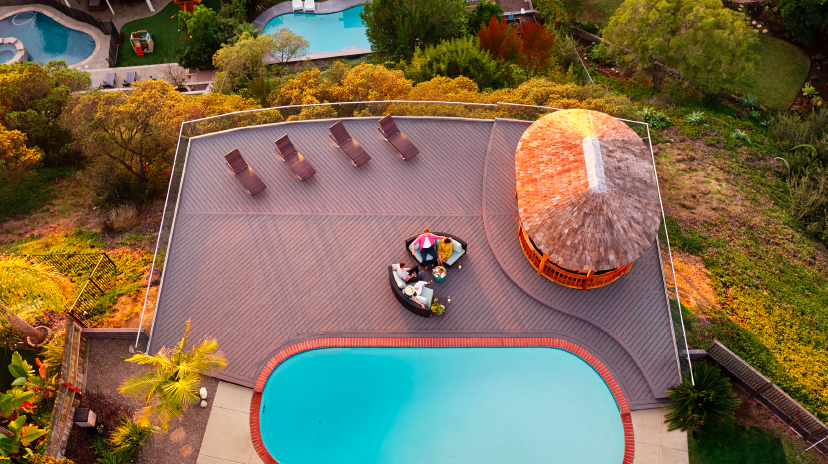 EVANSVILLE, Ind. — AZEK Building Products has partnered with Berry Global Group to utilize Berry's mixed material, post-industrial scrap in the production of sustainable building materials such as composite decking.
The goal is to lower the environmental impact of products and operations. According to the partnership announcement, Berry will provide a material stream which AZEK will recycle and use in the manufacturing of its residential and commercial building products.
"Sustainability is at the core of what we do, and we are incredibly fortunate to be able to expand our recycling program through this partnership with Berry Global, giving plastic a new life in our premium products," said Jesse Singh, CEO of The AZEK Company. "This agreement strengthens our position, expands our recycling initiatives, and enables us to increase the overall sustainability of our manufacturing operations – so homeowners can feel good about building their outdoor spaces with our products."
The recycled plastic will come from Berry's operations across multiple facilities and divisions in North America. The current AZEK Building Products portfolio consists of residential and commercial building products which replace wood.
"We are excited to collaborate with AZEK as they bring outstanding products that perform better than alternatives and take advantage of plastic recyclability" said Tom Salmon, Chairman and CEO of Berry Global. "Through continued sustainable partnering up and down the plastics supply chain, we are further exhibiting the power of plastics to help move the world toward a circular economy."