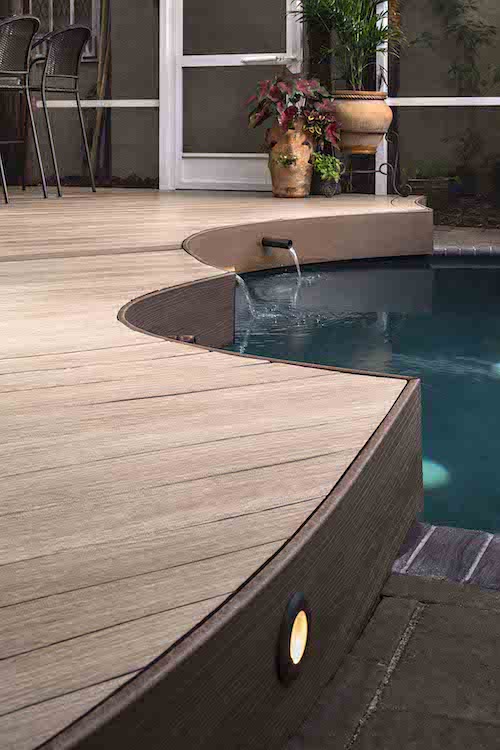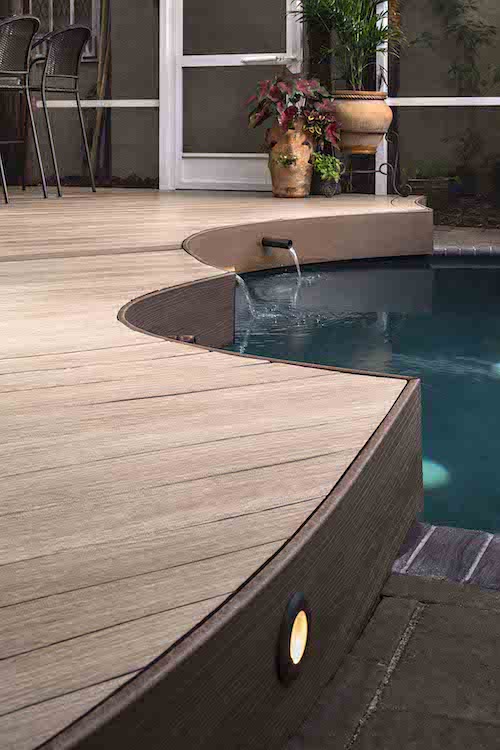 Atlanta — MoistureShield, a division of Oldcastle APG, a CRH Company, and a manufacturer of innovative composite decking and railing, has joined forces with BlueLinx Holdings Inc., a distributor of building and industrial products with more than 50 locations nationwide. Headquartered in Marietta, Ga., BlueLinx will distribute the full MoistureShield composite decking product line from its Atlanta and Chicago distribution centers.
The MoistureShield product line features Vision capped composite decking with a modern, variegated appearance and the exclusive DiamondDefense capped surface. MoistureShield also features its unique CoolDeck technology, for select products, which reduces deck board surface temperatures by up to 35% compared to conventional capped composites. Other products include Infuse decking, a realistic wood-grain finish with the ability to withstand total submersion in water; and Vantage, an uncapped composite with the workability of wood. All MoistureShield decking features the Solid Core Difference for advanced strength and moisture resistance.
MoistureShield composite decking and railing is manufactured from 95% recycled content, diverting tens of millions of pounds of plastic and wood scrap from landfills annually. It can be installed directly on the ground, in the ground or under water. The line is backed by an industry-leading warranty against decay, rot and termite damage.
"The BlueLinx team is excited to offer MoistureShield from our Atlanta and Chicago distribution facilities to our valued dealers in these regions, using our strong service platform," said Mike Wilson, BlueLinx's VP of Specialty Products. "We look forward to working with MoistureShield to support the growth of this innovative composite decking brand."
"With its vast network of dealers, we are very pleased to have BlueLinx add MoistureShield to its comprehensive lines of building products, expanding the MoistureShield footprint in the Midwest and Southeast," said Todd Braun, Vice President of Sales for MoistureShield, a division of Oldcastle APG. "BlueLinx is recognized as a top distributor in the building materials industry, known for its above and beyond service. We look forward to a mutually beneficial relationship."