Often the stories I get to share in our monthly dealer profiles include glimpses into the pasts of entire towns or communities. It's unavoidable, considering many of the dealers featured are fourth or fifth generation companies. When a lumberyard is around that long, its products inevitably make up the homes, schools, churches, and stores that form a community. Never is that more evident than in this month's profile of Barden Lumber.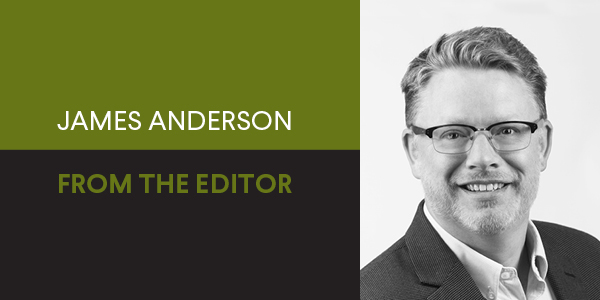 This year, Paul Barden's company is celebrating 100 years of service to Boyne City, Michigan. Now the fourth generation of the Barden family to head up the lumberyard, Paul sees the impact his family has had in his community, as his great-grandfather's name is attached to many other organizations in town also celebrating a centennial anniversary this year. No doubt he sees that impact as well in the buildings his company has helped build.
Ours is an industry in which a 100-year anniversary, while absolutely worth celebrating, isn't entirely shocking. In fact, there's a whole club of 100-year LBM companies affiliated with our magazine. Since 2016, LBM Journal has promoted the LBM Century Club as our salute to the many 100-year-old businesses we've met over the years. If you haven't seen our roster of Century Club members, I encourage you to check it out. You'll see a listing and interactive map showing all of the nearly 200 members, the oldest dating back to 1785.
At the website above, you can also nominate a business for membership in the Century Club. If your company or a company you know of has been around since 1922 or earlier and they're not already on the list, please let us know. We'll handle the rest, which includes getting them the recognition they deserve, such as a certificate of membership, window clings for their store, free admission as guests of honor at the LBM Strategies Conference (this year in Denver Oct. 12-14), and a press release to send to local media.
Each member of the LBM Century Club, like Barden Lumber of Boyne City, Michigan, are vital hubs of their communities, with generations working side-by-side contributing to growth and progress. Businesses like that d serve to be celebrated. If you have any questions about the Century Club, please don't hesitate to get in touch.
— James Anderson
Editor