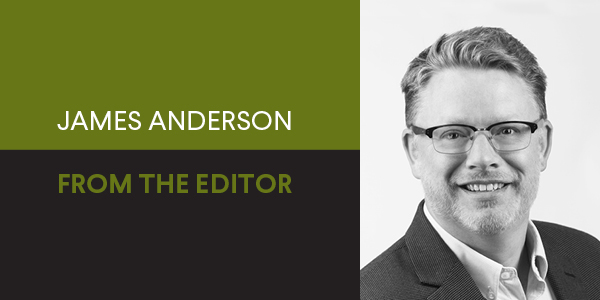 As the staff here at LBM Journal prepared for our annual LBM Strategies conference last month, I couldn't help but notice how the importance of company culture stood out in many speakers' presentations. Clearly, what has made those speakers and the companies where they work so successful is their focus on the organization's culture.
In looking over this issue of the magazine before we send it off to the printer, I see that a lot of our columnists have touched on the issue as well, further solidifying the importance of a company's culture, from the brand-new materials loader to the seasoned executive.
Bill Lee tackles the topic of employee training, a key to establishing a strong company culture in which team members work together to achieve a shared goal of serving customers and increasing the bottom line.  In his column this month, Bill asks, "What is the cost when you fail to train salespeople?"
Speaking of costs, Rikka Brandon's column addresses the cost of a bad hire, which easily translates to the cost of a hire that doesn't fit the company's culture. In this issue, Rikka shares how you can best identify and recruit the best hires before learning they may not fit, which will not only save your company money, but strengthen its culture as well.
Rick Davis shares tips for training salespeople in his column. In a continuation of his recent presentation at LBM Strategies, Rick shares how successful sales coaches shift performance to avoid ineffective leadership roles. In doing so, he shares a simple formula for a successful sales culture.
In his column, Russ Kathrein goes big on culture and challenges leaders in the industry to reflect on their company's business strategies. Just how much of the company's culture is taken into account in these strategies, he asks, and ultimately, can your company answer the why?
Perhaps one of the best responses to Russ's why? question comes from Rory Menhennett in our profile of Northwest Ranch Supply. Rory is one of those guys who couldn't wait to get involved in the business his father created. It's Rory's love of his community that drives him to be the best businessman he can be, day in and day out. He wants his community to grow and for his company to be a part of it. That, in my opinion, is the epitome of a company culture built for success.
— James Anderson
Editor