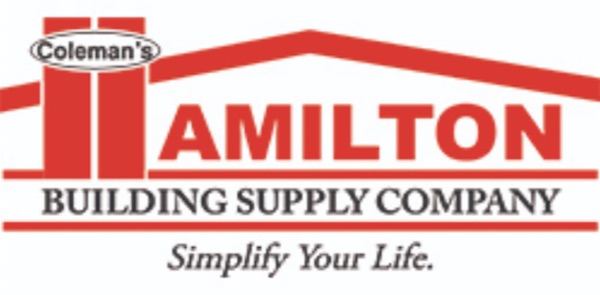 When a customer comes in for an estimate on decking materials, they don't realize that what they are asking for involves so much more than a lumber dealer adding up the cost of a few boards and writing down a number. When someone says, "I'm thinking of building a deck that is this wide by this long, how much will it cost?" your first answer to them always should be, "well, that depends."
Long before a price is ever even floated out toward a customer, there are key pieces of information that any good deck materials dealer needs to look for in order to build a solid relationship that will increase the chances of an estimate turning into a sale.
For one, the whole project depends on what materials a customer wants to use. But before you can determine the materials, you need to know more about the deck they want to build, what the framing will need to look like, and so on. When someone stops in for an estimate, they expect you to give them a hard solid number. That's just difficult to do without asking the right questions of your customer.
You've got to educate your customer before you can give them a price. Here are five key considerations:
1. You want to first get a customer aligned with how you do business. As a retailer, you sell certain products, so obviously you want them to use those products on their deck. Your competitors also sell certain products and are likely trying to motivate your same customer to use their products. Be sure to let your customer know why you made a conscious decision to stock these products, and why they're the best products in the market.
2. Ask whether the customer is going to build the deck, or if they will be using a contractor. Having the builder as well as the homeowner involved helps to ensure that everyone's expectations are met as the estimate process begins.
3. Assess whether the project will be a complete structure build, or a re-build of part of all of an existing deck.
4. If you are involved in any way in estimating building costs of the deck, you will also need to see the site where the deck is going to be built.
5. Find out if the customer wants to use real wood or if they prefer a composite.
A big part of the estimate process is educating the customer. A customer who comes into your store might just have a rough sketch or even just a picture in their mind of what they imagine their dream deck to be. They might not even be aware of things such as different types of decking, framing required for the deck they have in mind, or building codes that need to be followed in their particular area.
Be careful to never just guess at a range that a deck may cost a customer. Sometimes that is what they want to know, but a response to that question is something they might get at a big box store where they may not be dealing with a decking materials expert. The first introduction at an estimate process is really the point at which you begin to justify the price you're going to ask for. If a customer already has three rough estimates from three mediocre retailers, your detailed, experienced rough estimate might be more and they'll make a hasty decision based on price alone.
Take the time to get to know customers and to really qualify them as customers. The closer you build the relationship and the more that you show you are truly the expert, the more likely a customer is to buy from you, even if your prices are higher than some of your competitors.
Include your customer in your thought process as you gather information for their estimate. You may begin by showing them different qualities of materials and demonstrating your knowledge of products, and of the building process itself.
Any customer that is persistent at just getting a number off the top of your head, and isn't interested in learning the details behind why you stock the products you do and why you believe in the products you sell, probably isn't going to stick around throughout the estimate process anyway. That customer is likely to purchase the least expensive materials at the lowest price, and will probably come back to you in the future when they have problems with their deck.
Bottom line: Estimates are more than just numbers guessed and written down. A quality estimate is a demonstration of your expertise and your willingness to partner with a customer who is making a major decision that will affect the quality of life of their entire family.
Notice we've gone through an entire column and we haven't even gotten to the point at which we're talking dollar figures yet with a customer. Before we get to cost, we have to educate the customer more on the design of their deck. I'll have more about that in next month's column.