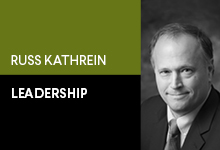 When my wife and I moved into the town where we live, we were sent a coupon from a high-end independent grocery store in the neighboring town that encouraged us to come "check them out," offering $10 off any purchase over $50. It was a month or two before we were all settled, and my wife went over to this store to check them out as they had asked. She liked the store and collected a cart full of groceries that probably tripled the $50 threshold of the coupon. When my wife presented the coupon, the cashier told her that the coupon had expired the previous day, and she could not accept it. My wife was a bit incredulous since the coupon did exactly what it was designed to do—to get her into the store and experience how great they were. She asked if they would honor the coupon, and the cashier apologized and told her that they were not authorized to accept any expired coupons. No exceptions. Needless to say, my wife said, "Thanks, but no thanks," and walked out of the store without buying anything. We have never been back.
I thought of this today as I was driving through our neighboring town and I saw that this store was undertaking a major marketing campaign, asking customers to put "I heart XYZ Grocers" lawn signs in their yards. I wondered how much more successful they would be if they simply empowered their staff to make decisions that created goodwill with their customers, instead of paying a marketing company to promote that people loved them.
Often, we create rules for our employees to follow, but don't empower them to do what is right, when clearly the rule was not intended for a certain circumstance. What if you created a "This is Silly" contest and rewarded your employees when they took it upon themselves to find a solution to an unintended consequence of your company's policies and procedures? Not only might they feel empowered and your customers be made happier, but you might find out where your company has silly policies in place that are working against you, rather than for you.
Another form of empowering your people is more subtle. It requires your leadership team to build the confidence in your people that not only do they need to step up and make decisions, but that you will support them even if they make the wrong one. Early in my career, I had a yard foreman who dispatched my trucks. I was out of town on vacation, and when I got back, he told me about a fairly significant problem that had occurred. I asked him what he did to solve the problem, and he told me he didn't do anything because he did not want to make the wrong choice. It was here that I had my first business career opportunity to invoke a quote from the band Rush, so I told him, "If you choose not to decide, you still have made a choice." I also told him that in the future, I would prefer he make the best decision he thought possible, and I would support him even if it were the wrong decision. Even a bad decision is a great learning process.
My next example originated from a presentation earlier this year by a CEO of a manufacturing company in our industry. He told us that when he came to his company four years earlier, the manufacturing was knowledge-based. What he meant by "knowledge-based" was that there were certain individuals who had the knowledge and controlled much of the manufacturing process by default. Most of the employees depended on these individuals to make all the decisions. When one of these individuals was gone, decisions weren't made, and things fell apart because none of the other employees were encouraged—or in some cases, allowed— to try to gain that knowledge for themselves so that they could be bigger contributors. The CEO went on to explain that the company had converted its manufacturing to a more process-based system. It meant that, for every step, there was an identified and documented process that everyone was encouraged to learn and help improve. Metrics were developed for each process, and they were consistently reevaluated by all the team members to make sure that each individual process was working and improving.
We brought this same line of thinking back to our component manufacturing plants. We previously had an old-school GM, who insisted that everything flow through him like a hub in a giant wheel. Now, each of our manufacturing teams fully owns each process and regularly communicates with the team that feeds into them, as well as the team where they send their output. They fully understand what they do and where they fit in, and they feel empowered to make decisions on their own if they feel it will benefit the company or the customer (even if the would-be coupon has expired).