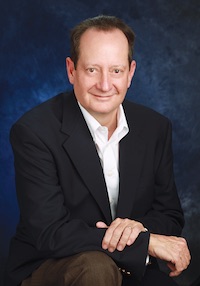 1
Q: With new construction, residential remodeling and light commercial building still solid in most markets, what do you see as the clearest opportunity for LBM dealers?
A: Many dealers are starting to provide labor in different forms. Some are increasing their installed sales business all the way from garage doors to framing homes. Providing labor opens up a completely new opportunity for dealers and they need their ERP software to be able to help them track the projects. Often dealers set up another company to provide labor due to management and insurance purposes. Other areas of opportunity are truss plants and door shops. Dealers are finding it important to hire specialists in these manufacturing areas to grow their businesses. Wall panels are also gaining in popularity again.
2
Q: The flip-side of that question: What do you see as the biggest challenge?
A: Labor, Labor, Labor. It is very difficult to find, both for the dealer and for builders. For installed sales, this actually is an opportunity for dealers to offer a stable supply of labor once they find it. While price is important, a trusted fixed bid process is many times preferred.
3
Q: Many LBM companies still use computer systems that are more than a decade old—or older. What would you say to dealers who do not upgrade because their existing systems still work fine?
A: There is no question that changing ERP systems can be stressful and disruptive. This can be mitigated by selecting the right software and technology partner. When the dealer evaluates a new ERP system it will become evident where the new areas of efficiency will be. The dealer typically starts out with a few known areas and then discovers several more in the evaluation process. These areas of improvement are different for every dealer. All dealers should evaluate new software after being on the same system for 10 years, even if they decide not to change. That way they can make an informed business decision to stay or to move.
4
Q: Given the rapid advancements in technology, what new features and capabilities should LBM Journal readers watch for in the coming years?
A:
Advanced N-Tier ERP software solutions
Advanced PDF readers for accounts payable and accounts receivable
Advanced mobile apps for customers and salespeople
Advanced logistics for improving the dispatch and 

delivery process
Advanced customer portals
Advanced e-commerce solutions both B to B and B to C
5
Q: Today's ERP systems go far beyond POS technology. How do you suggest that LBM dealers view the role of their ERP system in their overall operation?
A: They need to view the role of their ERP system as a competitive weapon. Too often, the ERP system is regarded as an unavoidable reality to run the basics of their business and is not seen as the opportunity that it is. Typically, once a new ERP system is up and running, many dealers do not go to the next level to improve operational efficiency. The owner should walk into the office of his IT manager and look for a list on the wall of ongoing software/hardware initiatives that the company has planned to improve his company. If there is no list, that should be a red flag. Another huge mistake most dealers make is not budgeting for training from their ERP provider every year. When they are preparing the annual budget, dealers should allow for three days per year of consulting and training. Once the dealer sees the ERP system as a competitive weapon, this becomes very easy to add to the budget.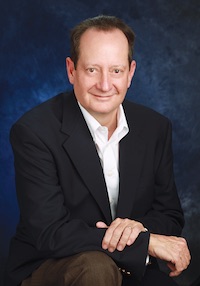 As vice president of R&D North America for Kerridge Commercial Systems, Cary Anderson is responsible for development of Kerridge ERP platforms in North America. Earlier in his career, Anderson pioneered the first integrations of business intelligence, document management, and dispatch and delivery systems into several LBM-centric ERP platforms.