1

Q: Is it really "time's up" for companies in the LBM industry?
A: Yes, Time's Up. You have probably heard about it on the news, but the Time's Up and #MeToo movements have highlighted inequality and sexual harassment across all industries and states. Legislatures are responding by drafting changes to both statutes and requirements for employers. This evolving landscape can be difficult to keep up with, but the old, "I didn't know I couldn't do that," defense is not going to hold up in court. It is very important for all LBM dealers to understand and comply with federal and state policies on record keeping and training requirements.
2

Q: Does insurance cover LBM dealers if employees allege discrimination and harassment in the workplace?
A: This is an important question that every business should ask their risk manager or insurance broker. The typical General Liability policy does not provide coverage for non-tangible injuries like discrimination, sexual harassment, wrongful termination, or other employment-related practices. A separate coverage, called Employment Practices Liability Insurance (EPLI), is necessary to protect against these things.
Customers, clients, and vendors can also allege discrimination and sexual harassment. It is worth reviewing to see if your Employment Practices Liability policy includes allegations from third parties. Public accommodation laws have been broadening the scope of legitimate charges coming from third parties and not all policies include this coverage.
3
Q: You mention wrongful termination. Is that covered by Employment Practices Liability as well?
A: Yes. It's no secret that it is difficult to find good labor in the lumber and building materials industries right now. When it is difficult to attract and retain good, qualified help, we sometimes witness a lowering of hiring standards. Unfortunately, that decision can become very costly in a number of ways. And as employers work through unfortunate situations and "poor fits," it is imperative that employers heed the rules of employment law, keep good records, and follow policies in an effort to avoid wrongful termination allegations. Wrongful termination is one of the more common claims that we see under Employment Practices Liability in the building materials niche.
4
Q: How does a small LBM dealer keep up with the number of discrimination and employment laws?
A: It can be tough. Many small and mid-sized businesses lack the human resources department or legal counsel necessary to minimize Employment Practices Liability risks. Luckily, some Employment Practice Liability programs extend beyond providing insurance coverage and also provide support services. Along with experienced defense attorneys and claims specialists, some programs provide things like a legal advice line for employment related questions. Others have websites providing sample policies, HR info, training support, and employment practices news. These type of resources can be crucial to the ability of small businesses to mitigate risk and respond to allegations.
5
Q: The LBM industry is a group of good people. Is Employment Practices Liability something they should really be concerned with?
A: The 2019 numbers from the Equal Employment Opportunity Commission (EEOC) will be released soon. In 2018, the number of lawsuits filed by the EEOC challenging sexual harassment increased more than 50%. Employment Practices Liability charges are often time-consuming and expensive to resolve. There are a number of things a business can do to mitigate the risk of this time and expense, not to mention the reputational risk. Insurance should only be a small piece of the puzzle. But in a world of constantly changing statutes and requirements, the thing business owners need to keep in mind is that anyone can allege anything. Once there is an allegation, it must be defended. It doesn't matter if the charge is legitimate, false, intentional, unintentional, or even groundless…100% of charges require defending.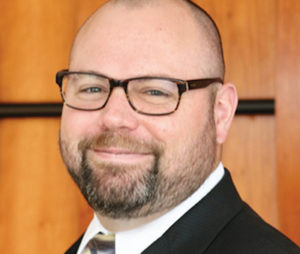 Stephen Hicks holds the Chartered Property Casualty Underwriter designation and applies his skills and experience as an Underwriting Manager for Pennsylvania Lumbermens Mutual Insurance Company, the nation's oldest mutual insurance company dedicated to the lumber and building materials industries.