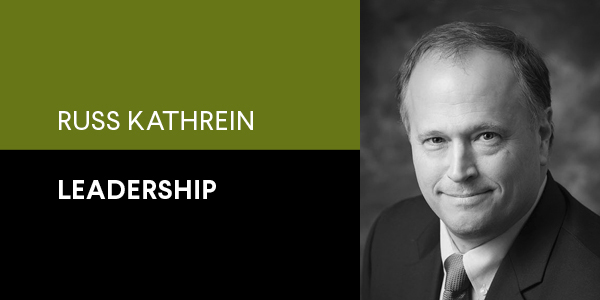 When LBM Journal published my article "Seeing the invisible people" in April, it clearly hit home with some readers. I've received a fair amount of feedback and I'd like to share some with you.
That article discussed how there are people we work with who don't bring attention to themselves. These people aren't necessarily invisible because they choose to be. They may be the kind of person who doesn't like attention, instead preferring to just come to work every day and do their job. Or maybe it's the person who just doesn't have the confidence to stand out, but always seems to be ready and willing to stand in. They may be different from the rest of us, and therefore keep to themselves. They may just be that dependable person who never seems to be a problem, but we really don't know what they want or what they are capable of. Or they just might be in a job that we consider…invisible.
A former coworker of mine shared this with me: "For years, I have been the dependable yet invisible one. It's only been recently, this late in my career, that I have changed to be somewhat of a leader and to be bolder. It has been my goal in life for the past few years to not let people go by ignored, to let them know that I care and that I see what they do and to let them know when they did a great job."
Another person posted: "Having been in one of those invisible job positions you mentioned at one point in my life, I can relate. It's so very important to remember that everyone in the organization that you work for matters"
My article ended by talking about how it is our job to acknowledge these people and take the time to get to know them. Maybe some will be exactly who we thought they were—content, at their maximum capacity, or just not interested in doing anything more. Chances are they are capable and want to do a lot more. Or maybe they are a tremendous source of information no one has ever bothered to tap into. Given a little attention and encouragement, they might surprise you at how much they can help you in your job and the entire organization. They just need someone to take the time to truly see them.
Another reader sent an email to me at work: "I am not in the lumber business. As a matter of fact, I know very little about the business. However, my husband is in the business and receives the LBM Journal. I happened to be looking through the April edition and read your article 'Seeing the invisible people.' This really hit home. It is true in every business as well as life. Just be kind and take the time to get to know the people you see every day…they are valuable and have value."
We assume that because they don't apply for any new positions, they don't want them or are incapable of succeeding in them. But maybe work, or life, has disappointed them and they no longer have the confidence to stand up and be noticed. Maybe no one has taken the time to get to know them and what they are capable of. Maybe they are so reliable at grinding out the work that we can't imagine losing their production, so we don't consider them for other opportunities. Or maybe no one ever looked at them and said, "I believe in you."
One of the last notes I received really hit home. While it was very short, it left me with mixed emotions. I was somewhat sad that they hadn't felt this before, but happy to know I made a connection.
The message simply said, "Thank you for taking the time to see me."

Russ Kathrein is with the LBM Division of Do it Best Corp. based in Fort Wayne, Indiana.