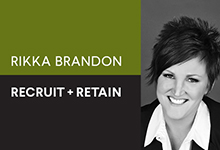 For many workers, the pandemic opened their eyes to the benefits of working from home. From eliminating commutes, to easier access to their children's activities, remote working provides tremendous flexibility in a world where work-life balance had become increasingly unbalanced.
Now that things are returning to a new normal, many companies are determined to get employees back to the office—at the same time that many employees are vowing to never do so. The challenge can be even more complicated for companies like LBM dealers, where some office workers were able to work remotely, but a large portion of the team had to remain on site due to the nature of their roles.
So how do we sell team members on returning to work? The answer isn't cut-and-dried. We're in an employees' market, and those workers who simply don't want to be in an office likely aren't going to budge and are going to seize the opportunity to make a break for it. But there are plenty of workers who will likely see the positive side of returning to the office, at least for part of the time. Here are some things to think about.
Consider a "hybrid" approach. Many companies have recognized that working remotely in some form is here to stay—workers want the flexibility and have proven they can be just as productive. As such, compromise might be in order. Create a flexible schedule that allows for a couple of days in the office and a couple of days at home each week. Perhaps plan meetings and key decision-making around in-person days and allow for more uninterrupted tasks while remote. No matter what, recognize that a work-life balance is more important than ever to employees, and they will want to retain some of the flexibility they now have.
Remember the business reason for returning to the office. Think through why you want your team in the office. Is there a legitimate business reason? Or is it because "that's how it's always been done?" Or, worse, is it because you want to monitor them? Your team has been successfully running your company remotely for two years—you need to truly consider and sell the benefits to justify the return.
What's in it for them? As I've mentioned previously, hiring and retention in an employees' market means focusing a lot on "what's in it for them." Getting a paycheck or helping the company aren't reasons enough to stay when there are plenty of other paychecks to be had that don't require a 60-hour work week and two-hour commute.
While a lot of people have enjoyed working from home, others admit that they miss the social aspects. For others, heading back to the office is a chance to get out of the house, to socialize with other adults, to talk to people who are passionate about the industry, and to stretch their brain and solve problems. These are things that are happening remotely, but not nearly as intensely nor as intimately as they do in person.
A co-worker can make or break an employee's job experience. Those who have lousy coworkers will probably leave eventually anyway. But those who enjoy their co-workers likely identify those people as a reason they enjoy their job and will look forward to meeting up with them face-to-face.
Be nimble. People on both sides of the aisle are a little nervous. Business owners feel disconnected from their workers, while workers are hesitant to give up the flexibility they've gained. As life continues to go back to normal, there will be significant boomerang, not just from people who want to stay home forever but also those who want to have a little more of an office experience.
I don't think we're going to see the willingness to work 10-hour days with a 30-to 60-minute commutes on each side coming back for anyone, and I think businesses need to welcome that new reality as much as their team members will. But I do think we'll start to see that people are more open to having that office experience as part of their life again.
Rikka Brandon is a leading recruiter for the LBM industry. She's the CEO of BuildingGurus.com and founder of RecruitRetainRock.com where she helps business leaders solve their recruiting and retention challenges.