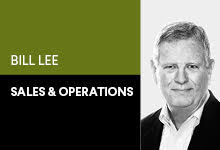 During my lifetime I have been extremely blessed to have had exposure to some incredibly bright executives and some highly insightful organizations. My financial planner is one of the first people I go to when I need wisdom. What we are going through as a country and as a population is unprecedented in all of our lifetimes. What he shared with me, I want to share with you.
During the pandemic, much of the work owners and leaders have been doing every day has been both urgent and important. After the pandemic, much of the work business owners and leaders require to rebuild a business is likely important, but not urgent. The following are some ideas from wise sources I believe will help us all transition our leadership from reacting to rebuilding.
As to the role of owners and key leaders, the environment over the past few weeks has blurred what was previously very clear. As business owners and leaders transition their mindset to rebuilding versus reacting, it is important that they re-clarify their roles and responsibilities (e.g. what is the work that only top management can do to lead the organization forward). It is equally important for management to begin empowering their team by delegating any work that doesn't fit within management's roles and responsibilities
Rule of thumb:
If a team member can perform a task at least 80% as well as the owner/leader can, then delegate the task.
In the event of a return to "semi" normal relatively soon:
Focus on the positive, remain optimistic as you inspire your team. Abide by the requests of state/local authority. Prioritize keeping employees safe, protected and distanced in the office. Clearly communicate to your team the rational for deciding to begin returning to more normalized operations. Many people want to return to work. Manage them individually and influence them lovingly. Trust your team and empower them to make decisions regarding their individual circumstances. Provide guidelines for what the new work conditions will be and be flexible with team members who may need a little more time to work from home.
In the event of an early summer return to "semi" normal:
Update your cash forecast. Continue expense reduction/management. Increase cash flow to begin rebuilding. Consider developing worst case, best case, and probable case scenarios. Begin considering the impact of the pandemic on your workflow, the impact on supply chain, and the impact on clients' buying behaviors.
In the event of a "semi" return to normal in Q3:
Meet with your leadership team to anticipate the "new normal." Brainstorm: How will B2B business change? How will B2C business change? How will sales relationships/interactions be impacted? How can technology be better utilized within your organization? Engage in market research. "Back to work" is not the same as "back to normal."
Explore new opportunities. Identify and document how to provide a clean, safe employee environment. Revisit your business contingency and continuity plans.
Make good use of any extra time to develop your team. Develop a plan to retain key employees and incentivize the right behaviors when team members return. For example, some of your current incentive plan goals may need to be adjusted.
An old-fashioned brainstorming session may be in order between management, purchasing, administration, salespeople, drivers and loaders. Where do procedural adjustments need to be considered? The way we sell is an excellent example. Our industry is highly relational in our sales effort, what alternatives should be considered if "distancing" is mandated to continue?
Bill Lee is a respected sales and business consultant in the LBM industry. For more information, contact Bill at leeresourcesinc@gmail.com