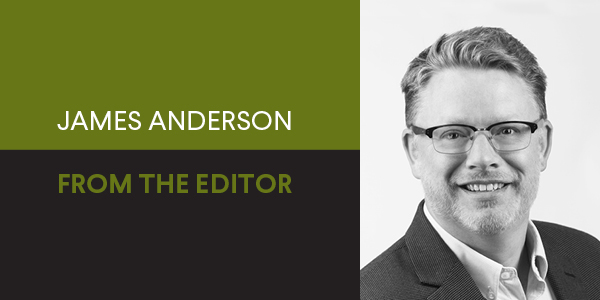 It's no secret that lumber dealers are doing alright in this economy. Sure, they may be working harder than ever while navigating shortages in both materials and labor, but the fact of the matter is that for many, 2021 is shaping up to be a record year—and that's following what was likely a record year in 2020. Strange things can happen when predictability is thrown out the window. These past 18 months have enforced that point.
When business is good, we often hear from dealers (or their customers, distributors, or vendors), who recommend that we do a story on what they're doing right. We love those recommendations because they lead to stories that provide our readers with opportunities to improve their business. Our readers want to learn from LBM dealers in other parts of the country. But, just like the markets they serve, not all lumberyards are the same. Take for instance the story of Eskridge Lumber in the tiny town of Eskridge, Kansas.
When it was brought to my attention that citizens of a small town in Kansas had pooled together money to save their local lumberyard from closing, I told our Executive Editor and Publisher Rick Schumacher that it's a story we have to tell. He agreed. A couple short phone calls later, and I was chatting with Tuff Stephenson and board members of Eskridge Lumber for this issue's profile story.
It's not like other business stories we've shared. The owners of Eskridge Lumber, by their own admission, aren't exactly doing well. The town is small and shrinking, and there is little new development on the horizon that warrants new building construction. As board member Harold Warner says to close out the story, "Everybody's objective is the same—to keep this thing alive." Yet the idea that a group of concerned townspeople would invest a good sum of money to keep a small business where they rarely even shopped alive…well, that story needed to be told. And while you may be reading this issue in the middle of a banner year for your company, chances are you've felt, (possibly around 2009?), the same way that Harold Warner feels today.
Not all business stories turn out to be good stories in the end, but I sure hope Eskridge Lumber's is. The staff at the lumberyard and the townspeople of Eskridge deserve it. While business success surely goes up and down, Randy Kemp, Tuff Stephenson, and the folks at Eskridge Lumber are due for some upside.
Whether business is booming or you're treading water, it's our job to share your story with our print magazine readers, our online audience, social media followers, and the attendees at our LBM Strategies Conference. So, if you've got a story to tell, or know of someone who does, please don't hesitate to let me know. Send an email to james@LBMJournal.com, reach out via one of the LBM Journal social media pages, or pull me aside at this year's LBM Strategies Conference. Let's talk.
— James Anderson
Editor