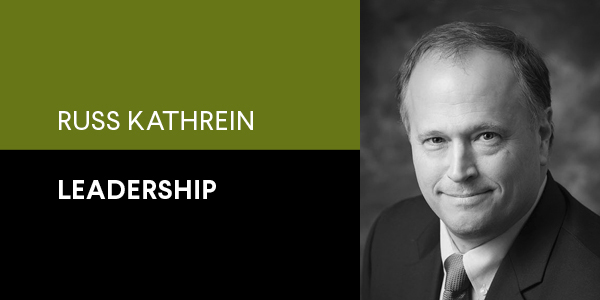 There are many books written on how to motivate people and how to be an effective leader. There are also many techniques and leadership theories that attempt to get implemented, often without much success. Sometimes successful leadership can be boiled down to giving people something that they have never had in their life—confidence.
Now, we are not talking about incessantly handing out "atta-boys" to try to drive up people's confidence. It means doing something for someone that we all want and even crave— believing in them and their ability to succeed. There are many people who will work for you who start each day waiting for something bad to happen or expecting to fail. That mindset reminds me of a classic Ziggy cartoon where he's looking in the mirror and says, "It's you and me against the world…Personally I think we're gonna get creamed!" What about the body-conscious person who constantly makes self-deprecating remarks so he can beat everyone to the punch by insulting himself? People like that can probably do a great job, but they have conditioned themselves to anticipate failure, so they won't be disappointed.
A successful professional golfer once said that he visualizes a successful shot before he takes his swing. Good salespeople will pump themselves up before they enter a sales call. Good presenters will think about the crowd hanging on their every word. This is what confidence does for people. It is a positive force that oftentimes pre-ordains success. The opposite of this is the golfer worrying about hitting the ball out of bounds, salespeople knowing that the customer will not want to hear what they have to say, or presenters being certain that they will be speaking to an audience of crickets. These negative thoughts can also pre-ordain something, and that is failure.
So, what if you were a person who has rarely known success? Maybe you grew up challenged or were a late bloomer. Maybe your first job was a disaster and you have never been able to break out of that rut. Or maybe your last boss was someone who wanted to take everyone down with them when they started failing. You have become used to failing, or at least not feeling successful. There is a reason a sports team will break up the players of a consistently losing team. They are all so used to losing, they reinforce the act of losing with each other. Sometimes the addition of someone with a winning attitude, or someone who says, "I believe in our team," can be the difference maker.
I was once managing a location that never made money. My yard foreman was important to our success since he is the one who had to deliver on all the promises my salespeople made. He was young and liked to scream a lot at his people. Things were not improving so I sat down with him to learn more about how he grew up and what his aspirations were. His parents were surprised that he graduated high school and didn't have much confidence in his future. He moved out of his house and got married before he was 20. He had a kid, hated coming to work, and hated to go home. When I asked him why he hated to go home, he said it was because he was frustrated with his inability to get things fixed at work and he hated to come home to his family feeling like a failure. I then stumbled on what I have found to be four of the most powerful words a leader can use. I told him that I knew we would be able to get things turned around because, "I believe in you."
The location's performance did get better but the transformation in this individual was nothing short of remarkable. He stopped yelling. He embraced our computer system and started making procedures to use it the way it was intended. He was firm but patient with his people. And suddenly his people became fiercely loyal to him and then the company. They did not want to see either fail.
Russ Kathrein is with the LBM Division of Do it Best Corp. based in Fort Wayne, Indiana.