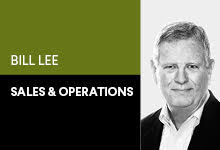 Based on my experience, when a business fails, the reason can almost always be traced to lackluster earnings or too many lackluster personnel on the payroll.
Capital
Financial resources give both the business and the business owners the luxury of living to fight another day when periodic recessions rear their ugly heads. Recessions are events that seem to repeatedly occur immediately following the business putting two or three healthy earning years back-to-back. It's almost as if we simply cannot stand prosperity.
In the building supply industry, the great majority of companies earn only modest profits; so modest in fact that the owners never have the opportunity to bank enough capital to take full advantage of those economic periods when the housing market seems to be exploding.
I put building supply industry profits into three categories: Top dollar in our industry is between 7.0% and 10% before income taxes. Good earnings, but not what you'd call top dollar fall in the 4.0% to 6.9% range and the majority of building supply businesses will remain in the lowest earning category of 2.0% to 3.9% of sales, which is sufficient to enable a business to do little more than survive.
When it comes to budgeting and planning, the owners of the businesses in the lowest earnings category do the most outstanding job at expense control. To their credit, by basically saying no to any expenditures other than those that are essential to survival, they are able to eke out a modest profit most years.
Cash is king! With enough cash in the bank and a business located in a trade area large enough to generate strong sales, all kinds of exciting opportunities await us. Cash, how- ever, is generated from managing the income statement so well that the business achieves a nice spread between gross margin and operating expenses as a percentage of sales.
Gross margin control is more times than not the missing ingredient. If you want to sock away enough capital to give your company a legitimate edge in the market, you must get serious about gross margin. It takes an entire team to optimize gross margin.
Personnel
You can't hire the equivalent of a $90,000 employee by hiring two earning $45,000. Don't misunderstand me. It has nothing to do with the $90,000, it's the talent you're investing in and the talent to sell several million dollars worth of building materials can command the higher level of pay.
Yes, there are people available in all price ranges, but those who can first build and then lead a team loaded with talent don't come cheap. You can hire product knowledge at several different wage levels, but you cannot hire persuasion, you can't hire leadership and you cannot hire fire in the belly.
When it comes to hiring, the biggest mistake I observe managers making is rushing the process. Hire slowly, fire quickly. Five-star hires are difficult to find, the smaller the population the more difficult it is to find a world-class sales- person or manager, so expand your search. The more important the hire, the odds are the longer it will generally take to find Mr. or Ms. Perfect.
Track record is the best predictor. If a salesperson can sell $5 million for XYZ Building Supply, he or she can sell $5 million for you, assuming you can match XYZ's service and product mix.
The Atlanta Braves signed 18-year-old Ronald Acuña, Jr. right out of high school in Venezuela. In 2018, Acuña's first year in the majors, he was voted Rookie of the Year in the National League. In Acuña's second year in the majors, the Atlanta Braves awarded him a $100 million contract.
Not always, but usually you get what you pay for.