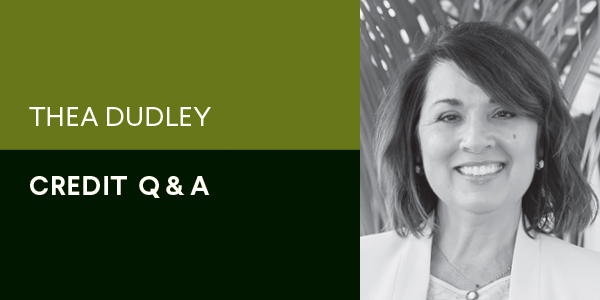 Dear Thea,
I am hoping you can help me out with a question. It has always been my experience that our customer's company name must match with what is listed on the Secretary of State website. I do understand there can be parent company names, etc., but generally the DBA is still listed as such. I have a customer who has informed us that their company name has changed but everything else is staying the same. However, there is no reflection on the state's website reflecting these changes. Can you please advise if we would be protected without the new company name being listed?
Signed,
Questioning My Sanity in Syracuse
Dear Questioning,
During the whole "shelter in place" that has come to be the unofficial motto of 2020, I have had to set some challenges for myself. I am not a big watch-mindless-TV woman, so I have been watching every John Wayne movie he ever made, a few of which I had never seen before.
One of those movies was the 1942 film "Flying Tigers." Basically, our hero John is the commander of a unit of fighter pilots working for China before of World War II. He has some challenges commanding an old buddy who wants to think only of himself. In the end he has to fire his friend for the greater good of the unit and ultimately the mission.  If he hadn't, there is no telling what harm his "friend" could have done to the unit.
Same with you and your company. If you trust that the name has changed only and nothing else has changed, how does that affect you if something goes wrong? And for the record, it is always the accounts that have an issue you didn't deal with that end up trouble. The lesson here is sometimes you need to use tough love. No matter what history you have with someone, laying down the law for the greater good is the right thing to do.
When someone tells me "it is a name change only" and not to worry, I always worry.  No matter the history with the customer, if there is a name change, I need a new credit application. The credit application is the what I like to refer to as the "rules of engagement," the starting point from which our entire relationship is based.
If they push back, I put it back on the customer. Regardless of it showing up on a government website (which with the pandemic could very well be behind in updates), ask the customer to provide documentation that proves what they are telling you—that the new name is related to the old business name. This shouldn't be too taxing for them since they would have had to fill out some paperwork to make the changes.
The cleanest way is to get an updated credit application reflecting the change. Tough love, my friend. Any changes to the account that involve name changes or ownership is worthy of getting an updated credit application. Clean, clear and everyone is on the same page.
In the end, the old buddy does the right thing, even if he does end up dying to do it. Your customer will provide the updated credit application—and no one needs to get quite that dramatic over it. For the record, I am a big fan of John Wayne's westerns, but not so much the war movies.