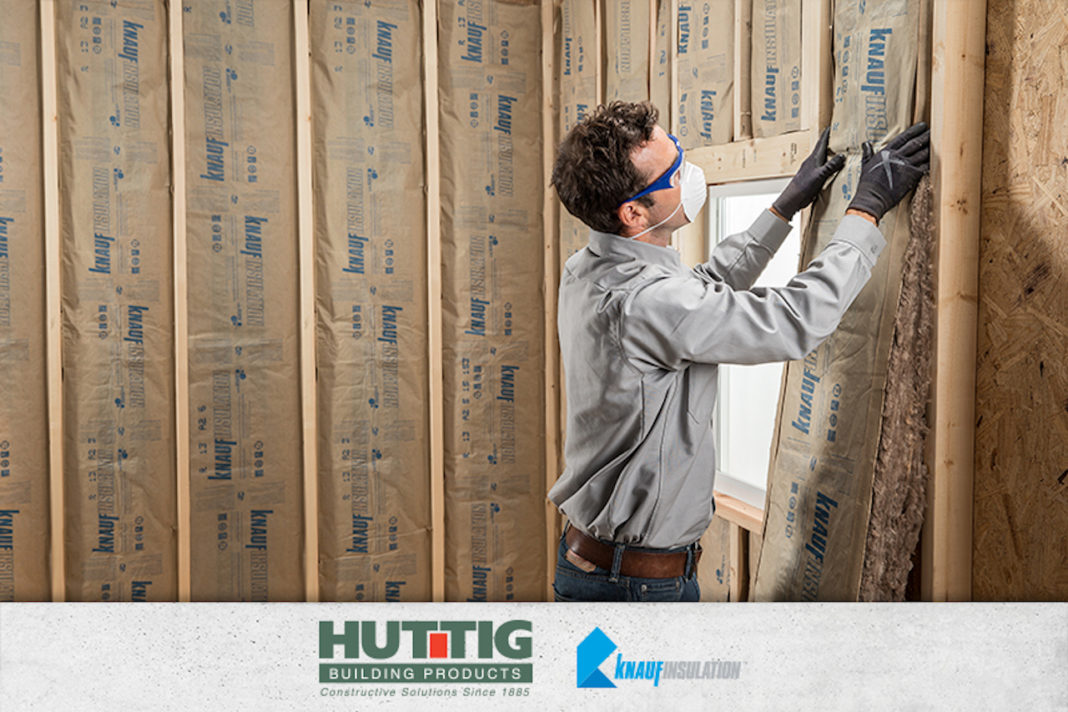 This content is made possible by our sponsors. Click here to add your content.
Knauf Insulation from Huttig is changing the way the industry looks at fiberglass insulation. Passive climate control in buildings has always been good for the environment. Higher performance insulation means a building needs to use less energy to keep itself warm or cool. Knauf, however, takes a broader look at environmental responsibility within the insulation industry.
Excellent thermal performance is only the beginning. Knauf insulation products, like EcoBatt and EcoRoll are made with a minimum of 50% recycled glass. That's 26 million glass bottles each month. Bottles that would have gone into landfills, but are now insulating energy-efficient homes and businesses. It's enough glass to fill 10 rail cars every day.
Knauf's eco-friendly manufacturing practices go further still. After five years of intense research, they developed ECOSE technology, which allows them to use bio-based components as binder, rather than non-renewable petroleum products like phenol, formaldehyde and acrylics—all common elements of conventional insulation binders.
ECOSE is a corn-based technology, so not only is it renewable, it saves the equivalent of 100,000 barrels of oil in North America annually. The ECOSE binder also significantly reduces the energy needed to manufacture insulation, reducing the company's overall carbon footprint. Knauf facilities use regenerative thermal oxidizers to generate energy from exhaust heat.
Knauf even cuts down on transportation emissions. Since their products are designed to stand up to long-term compression, each package of EcoBatt insulation takes up less space on a truck, which means fewer truck loads traveling across America every day, with the same volume of product. This also cuts down on packaging waste, which is a big help on the job site, where storage space is at a premium.
Knauf residential insulation has a functional service life of 75 years, which means it won't have to be replaced as often, cutting down on general waste. Sustainability is important to the world we live in. Everyone wants to pitch in, and Knauf Insulation has led the industry in environmentally responsible products and manufacturing.
Visit www.huttig.com to learn more.