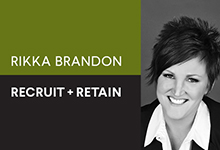 Improving your approach to employee retention and recruitment isn't always an easy task, but it's one that can pay off in droves. That's what Spahn & Rose, a 2022 LBM Journal Dealer of the Year recipient, has seen over the past five years as it has refocused its HR efforts to be more proactive, communicative, and reflective of the company's vision. On a recent episode of the LBM Journal Recruit + Retain Podcast, I explored these efforts with Dave Davis, the company's president & CEO. He offered insights on how the company builds, strengthens, and keeps a powerful team.
Recognize the value of your people. "You build the company on the strength of your people," Davis was quick to point out. Davis' approach started as soon as he joined the company five years He recognized that the company's benefits package wasn't good enough for today's needs. "It didn't matter how we'd done it in the past," Davis said. "When you try to attract the right kind of workforce and the right kind of people, in any kind of role in the company, you have to give them a reason to be there. We redid everything from soup to nuts in the way we treat our people."One of the ways the team got proactive was to bring in an outside HR consultant to understand how to communicate, according to each employee's style and personality. "If you want this to work, you have to understand how to talk to the people around you," Davis recalled. "That was probably the most valuable thing that we've done."
Understand your people and keep them engaged. Similarly, people hear and learn differently—and if communication fails, your company's mission and vision cannot be fully executed. This level of understanding—and therefore embracing the company's approach to doing business—helps create happy employees. who aren't as likely to be recruited by other companies.
Determine what a good employee looks like at your company. As part of that early exploration process, Spahn & Rose drew a profile of the kind of person that they wanted, from a personality standpoint, in each one of their positions. For example, how extroverted is an ideal salesperson? How detail-oriented are your project managers? Use those profiles to help match applicants.
Build trust in your employees. The pandemic brought trust to the forefront, as companies learned many of their employees could be just as productive working remotely. Spahn & Rose recognized this need for trust, providing the company with flexibility to hire good people even if they're not able to be in the office every day—thereby allowing for additional expansion in to other areas of the country. "I look at what we've been able to accomplish and it really centers around getting the right people in place, trusting those people, and then letting them do what they do," Davis said.
Live your values. Spahn & Rose's vision is simple: to be respected and to be successful. And to do that means truly caring about the people who work for During the pandemic, following CDC guidelines was about respecting and protecting each other as well as customers. Likewise was treating employees experiencing loss with gentleness. "We didn't act that way to show them we care," Davis said. "We acted that way because we care. There's a big difference, and people can see that."
Of course, showing you care is just as much about benefits and rewards, which is why Spahn & Rose has a profit-sharing plan that supports employees' retirement efforts, along with voluntary financial planning counseling.
Those benefits and that level of thinking aren't just to hold on to good employees, but to build a culture. "People don't care if they don't think you do."
Rikka Brandon is a leading recruiter for the LBM industry. She's the CEO of BuildingGurus.com and founder of RecruitRetainRock.com where she helps business leaders solve their recruiting and retention challenges.