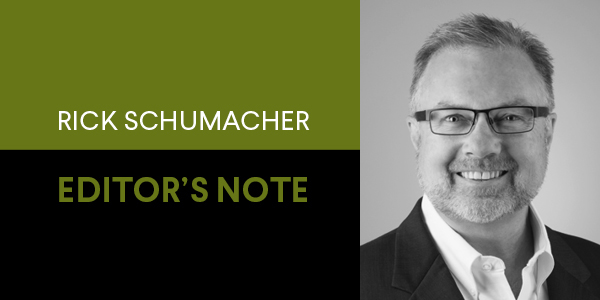 During a soccer tournament this weekend, my son had the ball on a breakaway, flanked by two defenders. He took his best shot, but the opposing team's goalie read it perfectly and made the stop. The goalie had the ball safely at his feet, which meant the play was effectively over. That's how the defenders read it, so they peeled off and took up new positions. But since the ball was on the ground, my son considered the play still alive and continued toward the goal at full speed. Instead of picking up the ball, ending the play, and easily punting it away, the goalie watched this crazed maniac charge toward him, and he froze. His panicked, last-second attempt to clear the ball went right into my son/maniac, who just nudged it to the left and punched it in for an easy goal.
We've all been that goalie at one time or another. He did an admirable job on the hard part (stopping the shot), then relaxed and assumed his work was done. But it wasn't. He got distracted, acted too late, panicked, and paid the price.
Our days are packed with distractions. Many of which we've faced before, so we assume we know how they'll play out. And we're usually right. Which means we're occasionally blindsided, like when a competitor one-ups us in an area where we're the long-time leader in our market. Or when a long-time employee announces that they've accepted an offer from a competitor. Or when a pandemic strikes and somehow leads to unprecedented demand for building materials— which then leads to product shortages and price spikes.
We don't know what form our next major challenge will take. We don't know what will happen with the current housing boom, or interest rates, or inflation, or a million other things. But here's the thing: nobody knows what's going to happen next. The great thing about that is we're on a level playing field. We may not be able to control what's going to happen, but we can control how we prepare, and how we respond.
"Control what you can control" is easy to say, but can be tough to execute, especially when an unexpected, and unwelcome, threat enters our world. In his column on page 30, Shane Soule addresses how our current reality of strong demand and record-high lumber prices is playing out very differently for different companies.
Rick Davis's decision to write about prospecting in his column on page 20 may seem odd, considering that some dealers are having to turn customers away, until we remember that this current market won't last forever. Follow his advice, and when the market slows, you'll have the edge on your competition.
Those are two examples of the practical, tactical insights shared by our industry-best lineup of columnists in this issue. Our goal at LBM Journal is to go beyond reporting the news, and to deliver the intelligence that you need to navigate our wildly competitive and unpredictable industry. And sometimes, to remind ourselves that like the goalie above, if we don't take control, someone else will.
— Rick Schumacher
Executive Editor & Publisher