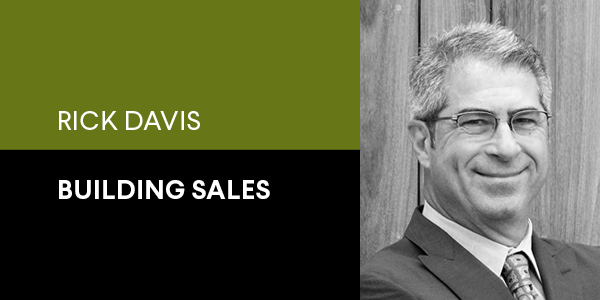 SLOW DOWN. Measure twice, cut once. If you don't have time to do it right the first time, when will you find time to do it again? Of course, these are old saws (pun intended) that we hear and embrace as sage advice but sometimes forget to heed.
This is one of those times. It's no secret we are in unusual times and product is scarce. The entire global supply chain is stretched. Bicycle orders and parts are backlogged by months and years. Flowers are in short supply. And of course, lead times are extended for nearly every product we sell in the construction industry.
The irony is that we are forced to work at a frenetic pace to cope, which means greater chance for errors and less time to do the job right. It is for this very reason I recommend you slow the process on each individual order just a little bit.
Prior to the pandemic and the new world economy, it was easy to provide a fill-in product to complete a mistake on an order. Today, that fill-in can take weeks or even months. For now, there is no option to ask a vendor to expedite. There is no excess inventory from which to pull unless you're willing to do it at the expense of a different customer.
DON'T WAIT; INSTIGATE
Before the order is placed, have the detailed discussions. This includes more than product specifications. Be clear about delivery locations and details. It's too costly to have drivers on a job site waiting to drop loads when the contractor is unprepared. It's nearly impossible to get an order on time if you haven't allowed for adequate lead time.
In normal times, we wait. We let builders and remodelers tell us when they want to place orders. We give them lead times and trust they'll allow enough time to get their products. These are not normal times and it's advisable to be tougher on your customers…for their benefit!
SWEAT THE DETAILS
This is the moment you measure twice. It seems inane to suggest that you slow down when you're already working at a record pace. However, if you stop to think about the time invested in a single mistake—i.e., hours, or even a day—it behooves you to ensure every detail is handled prior to placing the order with your vendor.
This means outside salespeople should inform the team about project scheduling as much as possible. Measure twice—it means orders should be double-checked. It definitely means you should ask about all the fasteners, hangers, connectors, starter strips, screws, and building materials that are needed to complete the job. Besides the fact you're saving your customers a lot of time by sweating the details, those little items are high margin sales that produce dramatic profits.
GO DEEP IN RELATIONSHIPS
This is really more for outside salespeople and means that this is a very good time to know all the secondary players in your customers' organizations. They are providing the sweat equity to keep the machine running and can tell you a lot about project scheduling and product needs, not to mention a good bit about your competition.
In these unusual times, do the things you should be doing in usual times, but do them unusually well. Be proactive and ask about all the projects your customers have in their production pipeline so they can get into yours.
Rick Davis, president of Building Leaders, is a premier sales trainer in the building materials industry. His latest book, Sales Economics: The Science of Selling, is now available at buildingleaders.com. Rick can be reached at rickdavis@buildingleaders.com