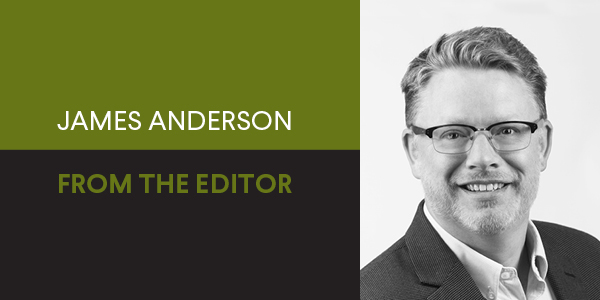 In this month's profile story on Knudson Lumber, we share that Renee Kraft has introduced her single-location lumberyard to online retail. Knudson Lumber invested in the software, staff, and infrastructure to allow customers to shop online, submit quotes, chat or email with the sales team, and pay their bills online. All this for a small-town lumberyard in Central Washington.
I mention Renee's story here because after interviewing her, I was left with the idea that we can all learn from Knudson Lumber's philosophy. The way in which the company has focused on the future of online retail before it found itself in crisis mode scrambling to catch up is a lesson in strategy and tactics that can serve as a model for companies of all sizes. Knudson Lumber doesn't need online sales right now. In fact, the vast majority of the company's builder customers don't shop online. But they will. And when they do, Renee and her team will be ready for them.
Perhaps it is because Ellensburg, Washington, where Knudson Lumber is located, has a population of just over 20,000 that makes their focus on online sales so impressive. The town where I live has about 50% more people, but no option for online LBM shopping outside of that one big box store on the edge of town.
In an area that isn't clamoring yet to buy building materials online, Renee's team has established a digital marketplace for its products, and they've done so while also maintaining revenues of $15 million and climbing. Now we've got a lesson not only in strategy and tactics, but in multitasking as well. As the team at Knudson Lumber worked to make each day's business a success, they've laid the foundation for years of future business as well.
As Renee said during our interview, "I feel the reasoning behind online retail in this day and age is that you have to be visible, you have to be transparent about your business, you have to be online, and you have to be relevant."
— James Anderson
Editor