Terry E. Skilling, CR
President, Rhino Builders
Terry E. Skilling, CR founded Rhino Builders in 1996 following an extensive career and education in residential construction and general remodeling. A licensed and insured general contractor with more than 20 years of experience, Skilling is a Certified Remodeler by the National Association of the Remodeling Industry (NARI). Active in service to the industry, Skilling has held the offices of Chairman of the Board, President, Vice President, National Board Representative, Education Chairman and Board Member of NARI. He is also a member of the Better Business Bureau and local Home Builders Associations.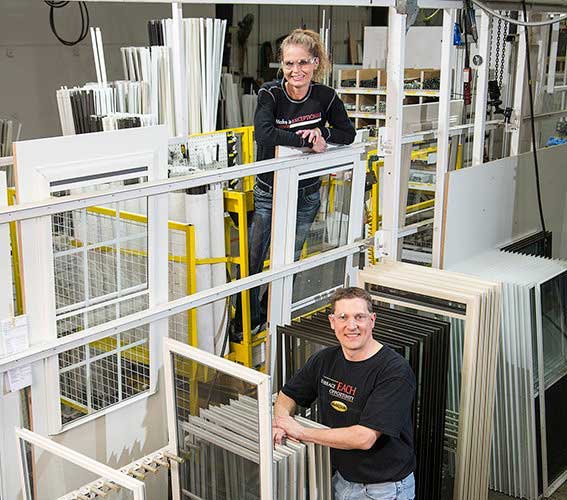 Q: What are the top three things you look for from a LBM supplier?
A: We like the suppliers to be involved in the remodeling industry. We like to build relationships with vendors that are active in the development of new partnerships through our local NARI chapter. Vendors that are savvy to industry trends and willing to research products as part of our team are important. We also search for vendors who are specialist in their fields.
---
Q: Describe your best lumber and building materials vendor.
A: We have two that we consider the best. Albert Tamm Lumber Company because of their incredible customer service and longevity of their team members. Tied for best is McCray Lumber and Millwork because of their availability of special materials and commitment to our industry.
---
Q: When was the last time you changed vendors and why?
A: The last time we changed a vendor was because the owner retired and closed his company.
---
Q: When and why would you accept a meeting from a new supplier/vendor?
A: We would meet with a new vendor if we met them in advance at one of our NARI chapter meetings or other industry related event. We also would meet with vendors that were referred to us by NARI or peers.
---
Q: What do you wish LBM suppliers understood about your business?
A: I wish LBM dealers understood the issues that we face with product availability and delivery scheduling, and keeping our projects on schedule.
---
Q: What products (if any) do you buy installed?
A: We purchase custom cabinets, countertops, glass shower doors, custom mirrors, roofing and gutters all installed, just to name a few.
---
Q: What is the number one problem that keeps you up at night?
A: Specialty items that are promised delivery by a certain date and then get back-ordered or detained in shipping.
---
Q: What do you see as your biggest opportunity?
A: Educating the modern consumer on the challenges of purchasing products online versus in-person at a vendor showroom.
---