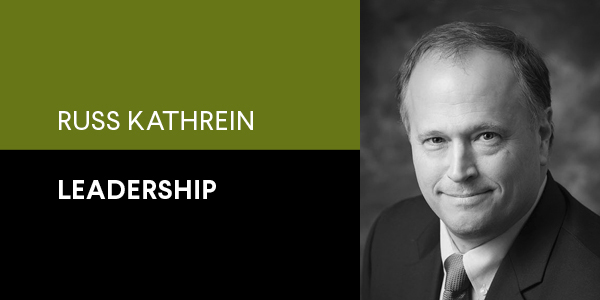 It is natural to be drawn to confident people, as well as those who are commanding attention or who we view as powerful. As leaders, we give our attention to the people we take notice of. The successful ones, we praise. The under-performers, we encourage. The disruptive ones, we admonish, or worse. Yet there is a whole group of people who toil under us, with us, and around us whom we often fail to acknowledge or take notice. These are the invisible people, and I would maintain that they are probably the largest untapped resource you have in your organization.
These people aren't necessarily invisible because they chose to be. They may be the kind of person who doesn't like attention, instead preferring to just come to work every day and do their job. Or maybe it's the person who just doesn't have the confidence to stand out, but always seems to be ready and willing to stand in. They may be different from the rest of us, and therefore keep to themselves. They may just be that dependable person who never seems to be a problem, but we really don't know what they want or what they are capable of. Or they just might be in a job that we consider…invisible.
I started my career as a financial analyst at a corporate headquarters. It sounded glamorous, but it was a boring and tedious job that only garnered me attention once a week when I walked around and hand delivered a sales report to various executives. Otherwise, for the most part, I was invisible. It was here that I got to know other people who had invisible jobs, and I came to realize what a valuable resource they were.
The mailroom person delivered mail, but he told me that most executives didn't acknowledge him when he came into their offices or when they encountered him in the halls. They just saw right through him and kept talking. It was from him that I learned more about our company, how it was run, what was working and what wasn't. The receptionist was the face of our company. She knew everyone by name and what they did, but sadly, most people didn't bother to know anything about her but her first name. Yet she was the greatest resource when you needed to find out who did what, how to get things done, or even where someone was. As I advanced in my career with other companies, I tried to always make sure I acknowledged and got to know these people with invisible jobs. They were truly a hidden asset, and they loved the fact that someone truly "saw" them.
Love the people who saw you when you were invisible to everyone else.
We all work with people who show up every day, grind out the work, then go home only to show up the next day and do it all again. We assume that they "work to live" rather than "live to work" and that they are content where they are in life, and at work—that they have no desire to move up the proverbial ladder. We assume that because they don't apply for any new positions, they don't want them or are incapable of succeeding in them, but maybe work, or life, has disappointed them and they no longer have the confidence to stand up and be noticed. Maybe no one has taken the time to get to know them and what they are capable of. Maybe they are so reliable at grinding out the work that we can't imagine losing their production so we don't consider them for other opportunities. Maybe no one ever looked at them and said, "I believe in you."
It would be too easy to say that I feel invisible. Instead, I feel painfully visible, and entirely ignored.
As leaders, it is our job to acknowledge these people and take the time to get to know them. Maybe some will be exactly what we thought they were; content, at their maximum capacity, or just not interested in doing anything more. Chances are they are capable and want to do a lot more. Or maybe they are a tremendous source of information no one has ever bothered to tap into. Given a little attention and encouragement, they might surprise you at how much they can help you in your job and the entire organization. They just need for someone to take the time to truly see them.
Russ Kathrein is with the LBM Division of Do it Best Corp. based in Fort Wayne, Indiana.