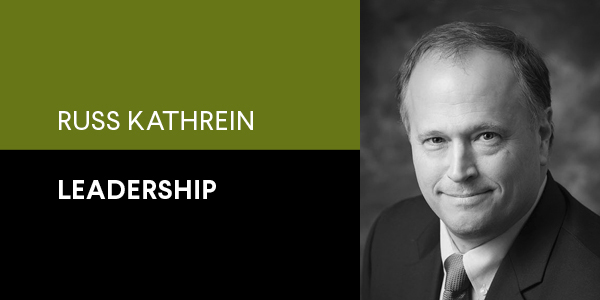 The past year has been a busy one for our whole industry. Everything seems to be in short supply. Finding the right people to help you grow your business—or just maintain it at its current level—has also been an ongoing challenge. But there's an even bigger time bomb ticking away, and it's something we all need to address if we want to survive.
Every aspect of our industry is getting older and closer to retirement. To make matters worse, we lost our next generation of leaders when we went through the Great Recession. To trim expenses, we laid off our newest hires, our supervisors, and our newer salespeople. It made financial sense at the time, but now we're realizing we "ate our seed corn." These were the people who would have grown into our management teams right now.
So, we have a double whammy in terms of recruiting. First, we need to figure out how to replace a whole bunch of experienced veterans as they retire. And second, we need to attract young people into entry-level positions so they can start their careers. From my personal experience and observations, we're too often going about it all wrong. We're spending too much time chasing a limited pool of well qualified candidates. I get it. It would certainly be easier to replace that soon-to-be retiree with someone with similar experience. But they're just not out there.
That leaves us with attracting a younger generation to our industry with the intent that these individuals will be able to advance quickly into leadership positions. This sounds like an attractive opportunity for a motivated young person starting out. Yet what are we doing to attract the best and brightest who can become our future leaders?
Whether it is on the lumber or hardware side, or the retail, wholesale, or manufacturing side, we have a lot to offer them, including incredible growth opportunities, a strong industry culture, a quality of life, and a quality of people who make it all worthwhile.
Our industry opportunities are immense. How many businesses can you work your way up from the bottom rung of the ladder to be CEO? A career in our industry does not tie you down to one geography. Whether you're a salesperson, truss designer, or location manager, these are easily transferable skills to take you anywhere you want to live. For a young person looking to start a career, having geographic options now and for the future can be a big draw.
The industry culture is still based on relationships and trust. We place more value on a handshake agreement over a legal document. Yet, we don't mention this when we are describing our industry. We don't talk about how cool it is to know and trust somebody for 20 years who you may have never physically met.
In our industry, the quality of life offered is much better than most. While you may work for a company that has retail hours or you may have customers who want to contact you after hours, you are not expected to be on call or attend conference calls at all. You aren't expected to be on call for virtual calls at all hours, and you can actually shut off work and spend time with your family. Additionally, you have opportunities to travel to other markets and learn how others run their business via industry conferences and roundtables.
The last advantage I don't feel we sell enough to future associates is the quality of people you will meet, work with, and even compete against. Most stay in this industry because they like what they do and enjoy the people they work with. It doesn't matter if you are a lumber person with a bunch of hardware people, you will immediately find common ground in your shared values and experiences. You will make lifelong friends and have a fulfilling career.
Now's the time to be planting those seeds with a new generation of workers. Our industry has a lot to offer, and we'll be better positioned for the future if we start promoting those opportunities in every conversation.
Russ Kathrein is with the LBM Division of Do it Best Corp. based in Fort Wayne, Indiana.