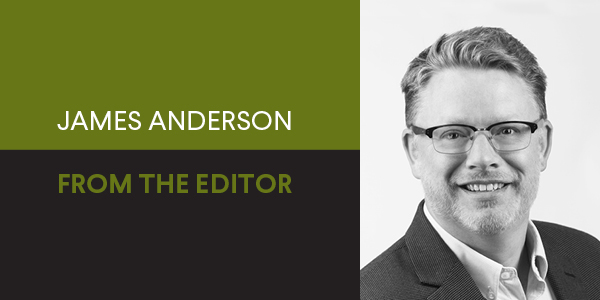 In the summer of 2008, I worked as an editor and publisher of two small-town weekly newspapers in Southern Minnesota. I loved the job most of the time, especially on days that our oldest son would stop by the office while biking around town with his buddies. One day I was particularly proud that, as a 10-year-old, he recognized that I was working late and would miss dinner, so he called to ask if he could bring me a burrito from Taco John's (if you don't have a TJ's in your area, you're missing out).
By the time he showed up at the office, it was clear to me that he hadn't called because the rest of my family was at the drive through. No, he bought and delivered my burrito all by himself, which as a 10-year-old on a bike, meant that he carried it in his pants pocket all the way across town.
I ate that burrito. How could I not? But something else I remember from that day is that we had recently implemented a widget on our website that, at the end of each news story, pulled in comments from Facebook. As an editor, I hated this. It was an election year and ugly discourse that had previously existed elsewhere online had now spilled onto our own community website. As a publisher, however, I couldn't help but see value in the spike in traffic to our site, even though it was from people visiting to read the latest insults.
While I still have somewhat of a love/hate relationship with social media, I was thrilled to see the recent activity on Facebook, Instagram, Twitter, and LinkedIn stemming from the LBM Strategies Conference last month. Attendees shared comments, photos, and videos (even a TikTok, which I've yet to master) from the sessions and the networking breaks. I did my best to keep up and share the content generated live. That, in my opinion, is one of the best ways we as a media company can use social media.
I bring all this up not only because I love to share the burrito story, but because I recently took over the social media responsibilities here at LBM Journal. Over the years, we have tried a few different approaches, and, in the end, it makes the most sense that the same person who writes some of the content and posts it on our website, be the one who shares it on social media.
So, here's what I want to know…how can I use social media to best serve your needs? Ultimately, the goal of our team is to bring you the best and latest industry information when and where you want it. Of course, that includes the print and digital editions of the magazine, but also the website, webinars, podcasts, live events, and social media channels. I'm so happy to be in a position in which readers use their social media platforms for good. I want to share and celebrate that. If you're not yet following us on social media, please do so. If you have ideas on how we can share in your company's successes online, please let me know. After all, as our publisher Rick Schumacher says, "LBM Journal exists to help you grow your sales, your business, and your brand."
— James Anderson
Editor