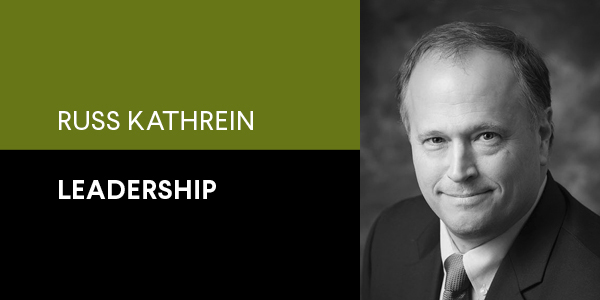 An industry friend of mine recently posted a great message: "Speak in such a way that others love to listen to you, and listen in such a way that others love to speak to you." This is probably some of the best advice one can give to a young, up-and-coming leader. In fact, every leader would do well to listen to this advice (including yours truly). Sometimes you need to stop, hear yourself speak, and then ask, "Would I want to listen to what I have to say?" Often, we're tempted to give too much detail, wander off the subject, or say things that really don't contribute to the conversation. Or it might not be what was said, but rather how or when it was said. If we interrupt or cut people off because we think what we are saying is more important, how likely is it that the person you just interrupted will want to continue listening to you?
There was a point in my career when I was new to a company. I regarded my boss as a mentor who could help me develop and potentially move up to the next level. Since I wanted to prove to him and my peers that I belonged and deserved a seat at the table, I found myself trying to be the first one to come up with solutions when a problem was presented to the group— or at least that is how I thought of it in my mind. In reality, I was more like a Jeopardy contestant trying to hit the buzzer first. I didn't realize the reputation I was earning until I solicited feed back from my subordinates, peers and boss. One comment came anonymously from a peer and said, "Listen more. Russ is a very smart guy. He shouldn't try so hard to convince others how smart he is. We already know it." That one hurt because it really hit home.
Being told not to try so hard and listen more is great advice, but what techniques will successfully achieve this? That is where my boss gave me the single most important piece of coaching I've ever received in my career. He pointed out that while he understood why I was trying so hard, that how I was doing things wasn't helping me gain credibility with the team. He noted I was usually the first to share an answer or suggestion and instructed that I needed to listen more and be the last one to contribute instead.
He explained that while some of the ideas I shared first might be unique or compelling, chances are they were ideas other people on the team would suggest if given the chance. So instead of being impressed with my suggestions, the others would either be frustrated that their idea was mentioned before they could offer it, or they would view the idea, and my perspectives, as something that they already knew. Going last gives the chance to hear everyone else's thoughts and only share ideas that are truly unique and add value to a conversation. Thus, instead of being viewed as a person who always had something to say, regardless of the value, I would be viewed as someone who only contributed new or fresh perspectives and people would be inclined to pay more attention and truly listen to what I had to say.
Once implemented, I quickly noticed a difference. People seemed to really perk up when I spoke, as opposed to tuning out. I noticed that my peers started seeking me out for more counsel with their challenges. And a funny thing happened along the way. I started to become a better listener because instead of thinking about what I was going to say while others were talking, I was truly listening to what they had to say to see how it compared to anything I was thinking about contributing. The result of my increased attentiveness to listening is that the respect I was showing my peers while they were speaking was reciprocated exponentially when I was speaking. Now as I look back to that early coaching, if I'd only taken from it to "speak in a way that others would love to listen to you," and not included the second part to "listen in such a way that others love to speak to you," I would have still failed at being the supportive peer and leader that I aspire to be.
Russ Kathrein is with the LBM Division of Do it Best Corp. based in Fort Wayne, Indiana.