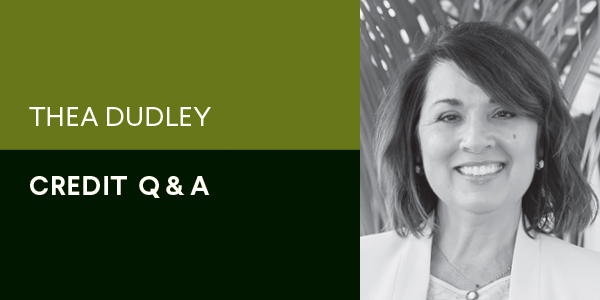 Dear Thea,
I am the owner of a lumber company that has been in business for over 100 years. We have never utilized the mechanics lien process much but are toying with the idea of implementing a preliminary lien notice program into our company. How would you go about this? We have long-standing relationships and are very community oriented. We don't want to be viewed as "corporate" or that we don't trust our customers.
— Paternal Leader in Leadville
Dear Paternal,
I read a quote that loosely repeated said, "If it brings you no joy to tell a friend something painful, you are a true friend." So, friend, it brings me no joy to tell you this will be a painful process if you pursue it, but the benefits will be worth it.
Creating a program that few truly understand the value and purpose of and are passionately against is a tough sell. I equate it to giving a pill to a cat. It's not going down without a fight and you both will be torn up when it is over, even if it is for the greater good.
Mechanics liens have carried a certain stigma. The perception to customers — and to their customers — is that there was an issue with their credit, that they didn't pay their bills, or that they are "questionable." Suggest securing lien rights as a credit manager and you're an eye patch and Persian cat away from becoming a supervillain.
Honestly, there is truth in that viewpoint. Many companies don't bring out "lien 'um and sum 'um" mantra until there is a problem, has been a problem, or there's a serious rumor of a problem, resulting in the stigma that persists. There have been beacons of reform, usually right after a bad debt wave (recession, bubble burst, insert widespread non-payment episode here). Once that hits and companies suffer bad debt write-offs that raise eyebrows and blood pressure, talk of a proactive lien program begins — usually sticking until money flows again like wine at an Italian wedding. Then it's business as usual.
I applaud your consideration of proactively implementing a tool that not only protects you, but your customer as well. Since you are considering and have concerns, which are valid, how about a slow roll to your implementation?
Instead of approaching all or nothing, how about breaking it down in chunks? Take a look at your customer base. Who is the most at risk? Who would you like to increase sales to but need a little more "reassurance"?
Once you identify who you are going to focus on first, go into sales and education mode. Educate your sales team and select customer groups on the benefits of the humble preliminary lien notice.
If your customer hits a payment snag on the project, this gives you, the creditor, an opportunity to reach out to your customer's customer and find out what the holdup is (or if your customer is Pinocchio). Educate your customer on how this creates an alignment between the two of you to get the payment released. If it comes down to a fight, as a creditor, I have lien rights and owner pockets to pursue. Without that additional assurance, the only person I have to go after, dear customer, is you. Nothing personal — we need to get paid.
To paraphrase T.S. Elliott, "This is how profits end. Not with a bang, but with a non-payment." In other words, everyone pays you 'til they don't. Don't wait until the next "economic" event to get your lien process groove on.
With more than 30 years of credit management experience in the LBM industry, Thea Dudley consults with companies on a wide range of credit and financial management issues. Contact Thea at theadudley@charter.net