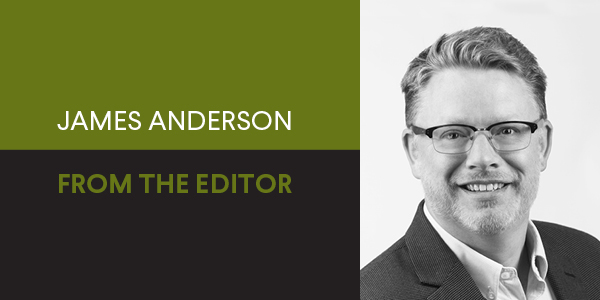 In less than a month from press time on this issue, many of us will be gathered in Denver for LBM Strategies Conference 2022. The world-class agenda for this year's conference has made it our biggest yet, and we're excited to welcome attendees and friends, old and new, to the industry's premier education and networking event. It occurred to me as I looked through edits of these pages, that while not all of our readers can attend our conference each year, we can do our best to bring some of the same industry expertise and insight each month in our magazine. Nothing can take the place of an in-person meeting of more than 200 LBM dealers/distributors and valued sponsors and exhibitors, but I think this issue does a solid job of addressing some of the industry's biggest topics.
With a labor shortage top of mind for many LBM dealers, you won't want to miss our profile on Kylie Holland and Curtis Lumber, and Curtis Lumber's own write-up of their innovative way of connecting with students from elementary age through trade schools. I'm sure you'll come away with ideas you can implement in your own communities.
As you're considering hiring, you'll want to know the three traits Russ Kathrein looks for when he's making hiring decisions. If you find someone with those three traits, you've found the ideal employee by Russ' standards.
Ideal employees are also looking for ideal companies to work for. To make yourself more enticing to prospects, be sure to check out Rikka Brandon's column, where you'll find seven ways to make your company a more attractive place to work.
Finally, there's no doubt many companies are still looking to fill open positions, but many are also wondering what lies ahead for the country's economy. Both our Real Issues. Real Answers feature and this month's Tough Call deal with the prospect of an economic recession down the road, and what measures should be taken now to help shore up operations should the trajectory of the past few years soon reverse direction.
While not all of us can get together at each year's LBM Strategies conference, we can continue to share the best strategies for your business each month in the pages of this magazine and online at LBMJournal.com as well as our LBM Daily emails, webinars, podcasts, and social media accounts. And if I don't see you in Denver, I hope we can cross paths next year in Charlotte for LBM Strategies 2023.
— James Anderson
Editor