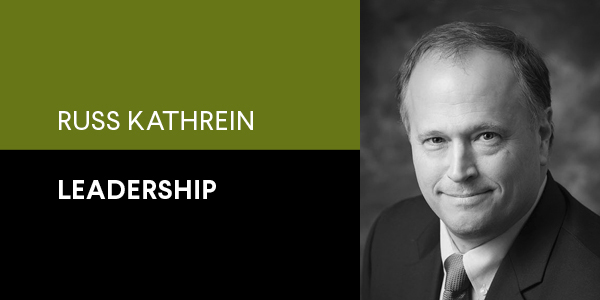 As you advance through your career, you will have people give you feedback and guidance on how you can be better at your job. Most often this occurs in the form of an annual review by your boss. Some reviews are perfunctory and just "check the boxes," but if you are lucky your boss will take the time to give you real feedback with the hope it will help you improve your performance or grow as a person. I think we all went into our first review eager to hear that we did something right. But chances are when we heard the areas that we needed to improve, any positive feedback was immediately forgotten. I know that was how I treated my first review. I was devastated that I didn't get a positive review. The funny thing is that I came across the written review years later. Not only was it a very positive review, but it was pretty much exactly what I did well and where I needed to improve. The problem was that the language used by my supervisor, who was young and new to management, was too formal and came across as corporate-speak, rather than as caring language that wanted to see me succeed.
Fast forward a number of years, and I am working for the president of a company and I am getting my first review as one of his vice presidents. I feel good until he starts the review by asking me why I think I should speak in our executive meetings. He was a real old school kind of manager who informed me that I was too new to express my views and that I needed to just be quiet and listen for a few years and let the other more experienced executives steer the conversation. I was stunned by what seemed to me like antiquated thinking and out of touch advice. Needless to say, when the opportunity came not long afterwards to work for a different leader, I jumped at the chance.
A year later when it was time for me to get reviewed, my new president had me do a 360-degree assessment where 30 of my subordinates, immediate peers, and other coworkers assessed me on the same criteria I assessed myself. The part that provided me the clearest feedback came from the comments that were shared with me. One comment in particular still rings in my ear. It was from one of my peers who said, "We know you are smart. You don't have to keep trying to prove it." Little did I know, but this advice would set me in the right frame of mind when my boss sat down with me and gave me my formal review.
When he started the review, he said, "You know, you have everything you need to move up to the next level and run your own division or company. But you are just about six degrees off." He then gave me the best advice I ever received. He said, "When you are with a group of people, instead of being the first one to talk or throw out an idea, I want you to be the last one to talk."
All of his advice was presented in an "I want you to succeed" way, so I took it to heart and immediately began to implement it. And you know what? It worked! My relationships with my peers improved. I was surprised at how often what I thought was a brilliant and unique idea or thought was also the same idea that many of the talented people at the table also had. However, occasionally, we would get to the end of the conversation, and no one had ventured anything close to what I was thinking. So, I would offer it up, and usually helped in the discussion. Later, when I looked back at the contrasting reviews from my two past presidents, I realized they were both trying to tell me the same thing. One just did it in a more positive and constructive way that resonated with me.
Russ Kathrein is with the LBM Division of Do it Best Corp. based in Fort Wayne, Indiana.