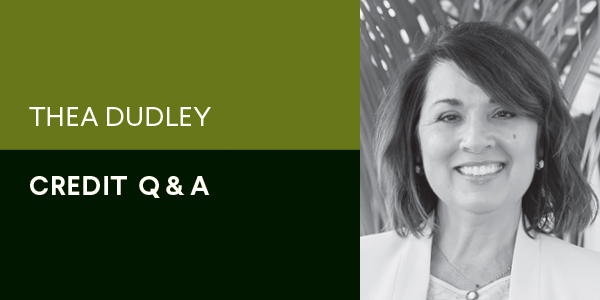 Dear Thea,
I recently had a customer apply for credit, and their commercial credit report was UGLY. They owe everyone, and they're past due 90+ days. They have a few big orders pending with us and I feel they have been shut off everywhere else, which is why they are pushing so hard to get our orders shipped. I called the president of the company and told him we were opening his account COD so the orders pending would need to be paid prior to shipping them out. He blew up. He said he didn't care about the information on the DNB report and it did not relate to them. Then he screamed at me, asking if we were going to send the materials. I am not interested in acquiring another slow paying account, so I need your thoughts.
Signed, Miffed in Michigan
Dear Miffed,
Control freaks, abusers of credit, and manipulators of people don't ever question themselves. They never ask themselves if the problem is actually them, and they always say the problem is someone else. Such is the life of the slow-paying/no-paying account.
Yes, Mr. Crappy Credit Report, it is completely everyone else's fault that your credit payment history looks like a piece of Swiss cheese: full of holes and slightly smelly. In fact, the Secret Society of Credit Managers got together last week and selected your company as THE ONE we were going to target for the month to make your professional life a nightmare. It has nothing to do with your inability to pay your invoices in a timely fashion. You, as always, are an innocent my dear customer.
Let's be real here: customers with negative or poor credit history ALWAYS know they have bad credit, but they always posture like it is brand new information, heard for the very first time. What? My credit is bad? No, who is reporting me that way? I want names, numbers, I dispute it. This is total BS! The list of objections goes on and on. One thing they do know, it is wrong, and you need to give them credit RIGHT NOW or they will take their business elsewhere (oh, the horror.)
Blowhards and bullies shout over the top of you and push their agenda because that's what worked for them in the past. Their theory is "if you say it loud enough and angry enough with enough threats and forcefulness, it becomes true and others back down."
Well, I like to throw caution to the wind and pet that kitty backwards. If you are going to come at me bro, don't come empty-handed. You're not the first guy to lose his stuffing at me. So, your credit report is junk. Ok, no problem. I will email you a copy and you can address it directly with the commercial credit bureau I pulled it from. Once you two have kissed and made up, I will pull a new one and if it is good, then welcome to the family!
In absence of that, let's take a look at the trade references you listed on your credit application. I will personally call each and every one of them. Once I have made contact and have the information back, we can reevaluate. Just so we are on the same page, trade references are who you currently purchase like materials from. I do not want anyone you hire (so no sub-contractors, no contractors, no homeowners), no big box, no gas and sip, no personal testimonials.
How about some financials? I will take those. Show me what you have under the hood. Since this is a family publication, I cannot print what some of the reactions to those requests have been but most of you have pretty good imaginations and can fill in those blanks.
If someone truly believes their credit report is inaccurate, they have a normal conversation about it, in a normal tone. In this case the old adage, "the louder they are, the harder they fall" applies, so take heed.
With more than 30 years of credit management experience in the LBM industry, Thea Dudley consults with companies on a wide range of credit and financial management issues. Contact Thea at theadudley@charter.net.