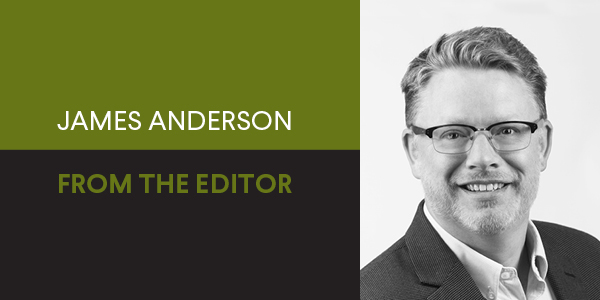 If you weren't yet tired of the term "unprecedented times" during the COVID-19 pandemic, you're surely ready to retire the phrase in reference to lumber prices and materials shortages. Indeed, lumber prices are high, and some materials are taking a while to make their way through the distribution channel, but it's not all doom and gloom. Politics and finger-pointing (often the same thing) aside, every lumber dealer is experiencing the same unprecedented prices and demand challenges, just as they're now looking back on the same unprecedented pandemic.
Having made it through a global pandemic with mandated shutdowns and seismic shifts in buyer behavior, nearly every dealer I've talked to recently is looking back at unprecedented revenues in 2020 and projects more of the same for 2021. So, while the term unprecedented times most often refers to never-before-seen losses, we should all feel fortunate to be operating in an industry in which revenue and growth were also unprecedented.
Which brings me to this month's issue of LBM Journal and the columnists inside who recognize our industry's position and encourage us to tap the brakes and turn off the cruise control even if it feels as though we're working with the wind at our backs. In Rick Davis's column, he reminds us that busy times, and fruitful times, aren't going to last forever. While we may feel the urge to let networking and relationship nurturing go by the wayside because we're just too busy for it now, we'll regret it in the future when it comes time to turn to those customers for new business connections. In fact, Davis says, now is the perfect time to reach out to your customers and potential customers and ask how you can help them navigate pricing uncertainty. "Even if you don't see an immediate sales opportunity…find a reason to bring value," Davis says.
Bill Lee resurrects one of my favorite lines of his, "breathing your own exhaust." By that, he means spending too much time in the office, too much time in your own lumberyard, and not enough time learning about how other folks in the industry do business. "Managing a construction supply business is not rocket science," he says, "but neither is it a no-brainer. Just maybe the way you're doing things is not as efficient as the way others are doing them." (If you've ever heard Bill speak, you read that with his eloquent southern voice in your head.) Bill encourages readers to get up out of their office chair, truck, or forklift and see how it's done somewhere else. One way to increase profitability is to visit businesses that are more profitable than your own, he says. Another way is to visit with others in the industry who, in other markets, may just hold the solution to a problem you've been trying to solve. Those folks can be met at this year's LBM Strategies conference Oct. 13-15 in Boston. If you'd like more information about how to attend, shoot me an email, or visit lbmstrategies.com. Here's to more of the good kind of unprecedented times ahead.
— James Anderson
Editor