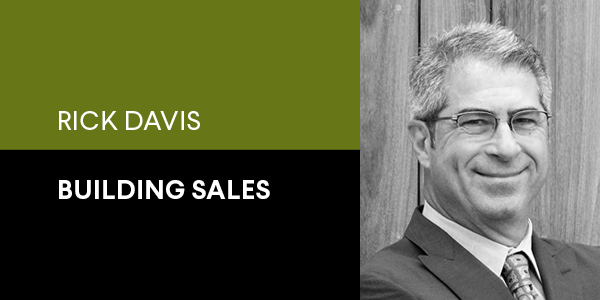 As the light emerges at the end of the pandemic tunnel, you might want to pause and discover what comfort you can find in the chaos we left behind in 2020. The prevailing belief is that the world is forever changed post-pandemic and that nothing will ever be the same.
The presumed new normal is that working all day in a cubicle has been replaced by a remote home office. Virtual meetings are a new essential skill. Safety protocols and political beliefs have introduced new tensions about handshakes and masks. Breakfast and lunch are no longer reasons to meet. Reduced travel times have strangely not reduced time management pressures but made us busier by creating opportunities for more virtual interaction. Selling has seemingly changed forever, but has it?
Inside the bubble of constant change, it is easy to get caught up in new technologies, competitive changes to the environment, and fears about an evolving world. In reality, these are overt changes that have been occurring for decades and divert attention from the less obvious status quo. I find comfort by not asking what has changed, but instead a less obvious question: What remains the same?
The first thing that remains the same is the need for products and technical support. The threats drone on that e-commerce and Amazon are going to replace the bricks and mortar of the LBM dealer. Ultimately, it will not happen because the need for technical support and capable delivery is constant. If you consider this from the buyer's perspective, it should not surprise you because expertise and consultative selling never go out of style.
Many presume that builders will rely on software and online support for their purchasing needs. Certainly, it is true this convenience will take on more significance. However, a house is constructed with complex interactions of components, scheduling challenges, and evolving product technologies. The need for consultative expertise, along with bricks and mortar warehousing and delivery, will always be a valued resource, regardless of environmental changes.
Hospitality has seemingly changed too. Pre-pandemic meetings around meals, coffee, and an occasional cocktail were standard operating procedures. The virus has temporarily limited these forms of entertainment, while the need for personal connection remains. Hospitality can be shared in the form of logo branded gifts in the mail, hand-written notes, or phone calls to connect on a personal level. Traditional forms of social connection will be back, but in the meantime, it is the recognition that hospitality in any form never goes out of style. There is more…
Training needs never change even though the style of delivery does. Live training sessions and conventions will return; in the meantime, online learning and virtual sessions fill the gap. The need to manage expectations never changes. As lumber prices fluctuate wildly and supply chain issues hamper delivery schedules, the need for accurate communication is more stylish than ever. Instead of meeting at a jobsite to discuss the schedule, alternative communication methods do the trick.
The need to recruit new talent never changes even though the means by which solicitation and interviews might. The need for promotion and marketing is no longer the traditional format of our parents but is nevertheless vital for success. A spinning, cardboard rolodex might be obsolete, but the power of a good contact list will always deliver a competitive edge. A live introduction to a referral is a wonderful means of deepening relationships, but can be replaced by a quality e-mail introduction just as well.
It might be fashionable now to presume that the world has forever changed by the pandemic. Of course, another crisis will eventually occur and the only constant you can rely on is change. Technology marches on. Economic tides will continue ebb and flow. Ultimately, in the midst of all these changes, personal connection and authenticity never go out of style. The more things change, the more they stay the same. I find that a comforting thought.
Rick Davis, president of Building Leaders, is a premier sales trainer in the building materials industry. His latest book, Sales Economics: The Science of Selling, is now available at buildingleaders.com. Rick can be reached at rickdavis@buildingleaders.com