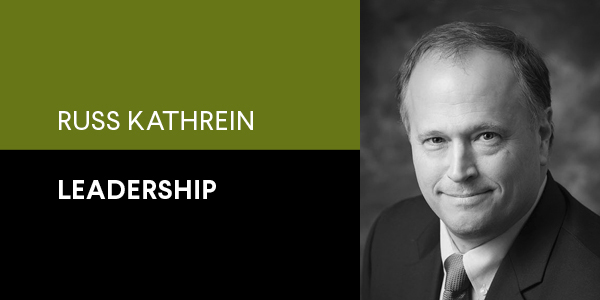 Human beings are by their nature social animals, yet often when it comes to leadership, we view the task as a solitary endeavor that we have to just endure on our own. In reality, nothing could be further from the truth. A good leader builds up support networks both within and outside a company, and both personally and professionally. Networks build relationships and bring you knowledge that you would not get in the ordinary course of your business.
While the concept of networking is thought of as meeting other people, building a network is getting to know those people on a much deeper level that achieves some trust. A network that has built up trust will give you feedback on your performance, or that of your company, that you will not find anywhere else. A network within your company will give you contacts outside your influence and area of work. These people will see things that you don't, and know of things that you would have no exposure to. Often the feedback you get from these sources is the most meaningful and helpful feedback you will ever get, even though it might be painful.
I once invited someone that I consider part of my personal industry network to a meeting that I was holding with my team. I wanted him to observe the meeting and help me figure out why I could not get my team to overcome an obstacle that we were facing. He sat through the meeting and afterwards he told me he thought he knew what the problem was. He told me, "The problem is you." He then went on to show me how my actions and words were not in alignment and that my message was either confusing the team, or taking away any accountability of the people who really weren't on board. It was not a conversation that I look back on fondly, but he was right, and I would not have gotten that feedback from my team or anyone else.
So how do you build these networks? The best way to start is to get involved and get acquainted. Get involved outside your immediate area in your company. Get acquainted with people in your company that you normally wouldn't interact with. In another era, I used to make sure I got to know the people that fixed things or handed out the mail. The things they observe are amazing, and most people treat them as if they are invisible. Start acknowledging them, and you have immediate members in your fan club. Start building trust with your peers by helping them out with a problem they are dealing with. It won't be long before they start reciprocating and viewing you as a resource.
Within the industry there are a number of ways to start building your networks. Start with attending some industry meetings, like the LBM Strategies Conference, or a buying show put on by a co-op or buying group that your company belongs to. Once at those meetings, be present and stay engaged. Introduce yourself to as many attendees as possible. Chances are, they are there to do the same thing. Another great way to build a strong network is through participating in roundtables. These are a small group of non-competing businesses that share information with each other.
The last, and often one of the best, groups to build a network with are the suppliers in your industry. This can be from your local rep up to the owner or president of the company. It also means getting to know the people who service your industry, like recruiters, equipment suppliers, and service providers. They can be a great resource for information and very helpful in helping you tackle a problem.
When I was a young leader, I was with a company that I was sure I would stay at for the rest of my life. When any recruiters would call with candidates, but also to build a relationship with me, I would politely brush them off. Why did I need to build relationships with any recruiters? Yet several years later when the dynamics at my company changed and the best option was for me to move on, I had failed to build or maintain any industry relationships outside the specific sphere of my company, and I found myself starting from scratch. A friend in need is a friend indeed, but you need to do the hard work and spend the time to build those friendships before you can lean on them in a time of need. Put the work in up front, and your support network will be there when you need it most.
Russ Kathrein is with the LBM Division of Do it Best Corp. based in Fort Wayne, Indiana.