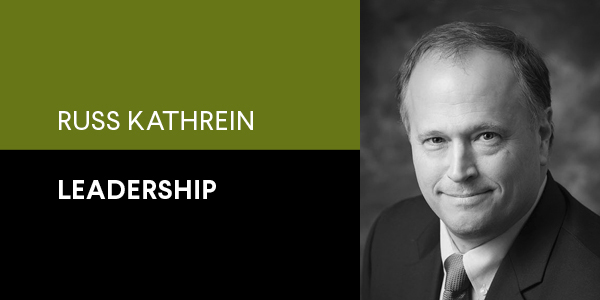 Early in my career I had the opportunity to work directly for Joe Hardy, the founder of 84 Lumber. I sat in the office right next to him, and he would frequently call me into his office to share a story or a lesson he had learned over his career. In one of those sessions he said, "RK, it is my sincere belief that you should be able to get in contact with anyone in the world by only having to make three phone calls." In other words, one should be able to call someone, who knows someone else, who knows someone else, who can then get you in touch with the person you want to reach—basically Three Degrees of Separation.
Not long after that, we were able to put his theory to the test. Joe had a summer intern named Derek, who showed up in my office one Monday morning looking panicked. He told me that Joe stopped by his office and dropped a carbon copy of a check on his desk. Joe had said he had just gotten back from Mexico and had bought some art from a guy named José. He wanted Derek to ship the art from Mexico to his house. "And that is all that Joe told me!" Derek complained. After laughing at the absurdity of the request, Derek and I sat down and put our heads together to figure out if maybe there was a way we could pull this off.
Using Joe's Three Degrees tactic, we started with the pilot that 84 Lumber used. Turns out he did not fly Joe and his wife to Mexico, but he knew the pilot who did. We called that pilot to get the town in Mexico they flew to, and as a bonus, he knew the hotel they stayed at because they gave him the name in the event he needed to contact them. We called the hotel concierge to ask what art shops she would recommend in this seaside town. Not only did she have a specific list, but she remembered giving Joe a couple of recommendations that previous weekend. So, we started calling asking for José, and after two false Josés, we found the correct art studio and arranged for the art to be shipped back to the States. Derek was proud of himself when, by the end of the day, he could casually walk into Joe's office and tell him that the artwork would be at his house within 10 days. Joe just nodded, but Derek knew he had passed a test.
Years later, when I was watching The Devil Wears Prada with my daughter and wife, the scene came on where Meryl Streep's character instructs Anne Hathaway's Andy to get her twins a copy of the unpublished manuscript for the newest Harry Potter book. Andy also employed the Three Degrees tactic, and pulled off the impossible by getting a copy for her boss. Much like Joe, Streep's character was nonplussed by the achievement. It made me think that this must be one of the strategies successful people use to test out their new people—or that Derek had told the story to someone who had incorporated it into the movie script!
Recently I was out traveling and found myself with some free time. I decided to visit a retailer I'd heard about for years to see their operations. I could have just gone into the store by myself, but I thought it would be more professional if I at least sent word that I would be in their store. I didn't know anyone at this company, so I made a call to an industry friend to ask if he knew anyone there. As luck would have it, he knew the company president, whom he called for me. So instead of me just walking around the store by myself, with one call to my network, I was able to arrange a meeting for the next day with the company president and one of his key managers. We talked about the strategies that made them successful, and then the manager walked me around for about an hour answering any of my questions. Once again, this proved to me that it is not just what you know, but with a powerful network it also comes down to who you know.
Russ Kathrein is with the LBM Division of Do it Best Corp. based in Fort Wayne, Indiana.