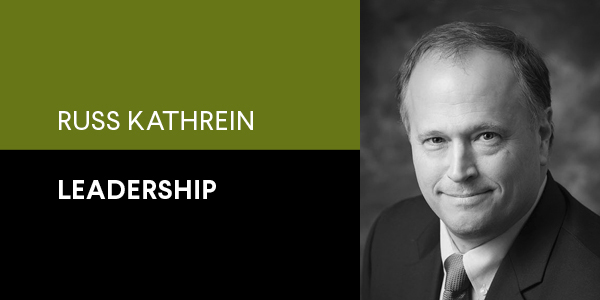 This past summer, I made a career change, and while winding down from my old job I was able to take some time to reflect on what I had been doing for the last six years and to plot out where I wanted to go in my future. Previously, I have written a column about figuring out a company's "why." Well, this time I was looking at my own personal "why," or purpose. In doing some reading I came across a blog written by a man named Dan Rockwell that listed seven powers that a leader gains by having a clear and defined personal purpose. This list gave me a lot of insight into what drives a person, and conversely how when some of these powers are absent in one's own life that it might be an indication that you have misplaced or lost your purpose.
The first power is grit. (A leader with purpose has reason to fight through adversity). When you clearly know your purpose, this empowers you through the tough times. Conversely, when you lack or have forgotten your purpose, an obstacle can seem insurmountable, and a crisis can paralyze you. As a young man, I took over my family's business during a time of crisis. In hindsight, we had no chance of succeeding, but I was too young and too inexperienced to know that. What I did know was that I wanted to succeed and not let my family down. In the end, that grit helped me power through and accomplish what we should not have been able to do.
The power of effective choices. (Any choice will do when you don't have purpose). Like a company's "why," a personal purpose lays out the roadmap for what you want to accomplish and how you want to do it. It also tells you what you don't want to do, which leads to the power of boundaries. (Say yes to purpose so you can say no to distraction). Your purpose keeps you focused on the prize.
The next power is meaning. (Purpose identifies contribution. Contribution defines meaning). When you know why you are there and you know your role, you eagerly get up in the morning. Ask anyone who was laid off during the pandemic how eager they were to get up and face the day. I have seen many second- or third-generation owners who act as generalists, or utility players, at their companies and have no defined role. They justify this as being there to help everyone, but you can see how their lack of purpose in their organization makes them feel apart from it and less engaged.
A critical power is that of evaluation. (Perhaps our discomfort with purpose is it creates a standard for self-evaluation). This is a big one if you are self-employed or at the top of the pyramid. By not having meaningful objective ways in place to measure our own performance, we can justify away our poor performance not only to other people, but also to ourselves.
One power that may hit home for many is that of fulfillment. (A person without purpose replaces meaningful action with trivial pleasure). A recruiter once said that when she found an executive who was involved with many outside pursuits like industry groups, charitable boards, or personal hobbies, it was often a sign that the person was unhappy, or unfulfilled, making them a candidate for a job change. If you are involved in a lot of outside activities, ask yourself why. Do you really love golf or fishing that much? Or is it possible you are looking elsewhere for fulfillment as a distraction from work? The last power is belonging. (Purpose justifies your place at the table). We all want to belong and be a part of something, but we also want to feel like we have earned the right to belong. It's one thing to be on a championship team. It is quite another to know what position you played and what your primary role was in earning that championship.
So, what is your purpose? What drives you and how do you want to accomplish those goals? Clearly defining your purpose will set you up for success, as well as happiness. Not having a personal purpose might mean you are spending a lot of time doing things other than your job. Take the time to figure out what is important to you, and you just might see your team's performance take off. Or there is always fishing and golf.
Russ Kathrein is with the LBM Division of Do it Best Corporation based in Fort Wayne, Indiana.