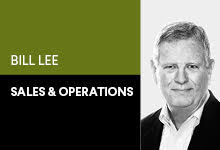 The day will eventually come in almost every business owner's lifetime when it's time to sell.
In my experience, I have observed that more times than not, business owners are often disappointed in the price potential buyers are willing to pay for their business. To reduce the odds that you will be disappointed when you are ready to sell, there are several measurable factors that you should focus on long before you take your business to market.
Buyers are looking for highly-talented and well-trained employees, an impressive history of better-than-average asset turnover, an equally impressive track record of gross margin management, and a business that operates like a well-oiled machine thanks to efficient systems and practical procedures.
But every time I have helped one of my clients find a buyer, the single biggest factor that motivated a buyer to pay a premium for the business was an impressive bottom line. The higher the percentage of pretax margin, the more buyers there are and the more they are willing to pay.
Anemic profits don't excite buyers regardless of the sales dollars the business is generating. Businesses generating only modest pretax margins of, say, 2% to 4% of sales, will almost always be facing an asset sale, meaning the value of inventory, A/R, furniture, fixtures and equipment are all a prospective buyer is willing to pay for the business.
On the other hand, businesses with pretax margins in the range of, say, 5% to 8% of sales, have the highest odds of being sold on the basis of an earnings multiple. The higher the pretax margin, the greater the earnings multiple will typically be.
The shortest path to earning 5% to 8% of sales on the pre- tax line is for top management to focus the lion's share of its energy on gross margin and operating expense control. I call it "the spread." The greater the spread between gross margin and operating expenses as a percentage of sales, the more dollars buyers are going to be willing to pay.
Expense control. If over the past five years your operating expenses have averaged, say, 18.5% of sales and you set a goal to earn 8% before taxes, you must control gross margin to an average of 26.5% of sales to achieve your bottom-line goal.
If, however, your gross margin is currently averaging only 23% of sales, and you do nothing differently, you're going to miss your target by a sizable amount. Therefore, it just makes good economic sense to begin working on reducing your operating expenses as a percentage of sales several years in advance of taking your business to market.
To reduce operating expenses, there is nothing more effective than embarking on an aggressive budgeting process; that is, holding all department heads personally account- able for controlling their department's operating expenses to budgeted levels. When I say personally accountable, I am including tying the department heads' performance bonus to their ability to achieve their operating expense goals.
Gross margin. To boost gross margin without raising pric- es across the board, it will be necessary to focus on factors affecting gross margin that have long been neglected. This usually requires assigning one of your brightest managers responsibility for raising gross margin a specified amount. This person must have the people skills to not only get the department heads' support, but also to install the systems and procedures to achieve higher gross margin goals.
Examples of the kinds of systems necessary to improve gross margin:
•    Establishing and monitoring a system that will remove the independent and arbitrary pricing of special-order sales.
•    Systems that will not necessarily eliminate, but reduce salespeople's pricing flexibility.
•    Enforcing stricter rules for issuing credits on returned merchandise that is not resalable.
•     Tightening controls on inventory attrition.