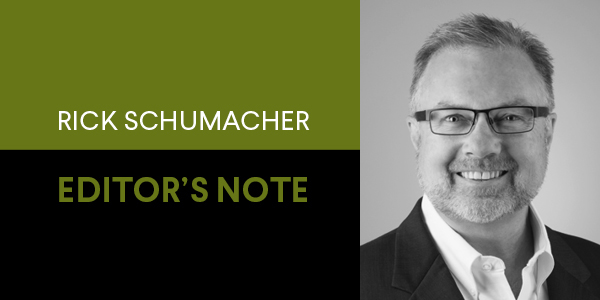 Since LBM Journal is a stand-alone company without shareholders or a board of directors to report to, we answer only to you, our readers and advertisers. That being the case, and with this being the first issue of our 17th year, I'm going to take this opportunity to update you on what we're doing to help you grow your business.
LBM Sales Master Class
Effective sales training is so important that LBM companies pay thousands of dollars for a day with a top sales trainer. Which got us thinking…how powerful would it be to bring our industry's three premier sales trainers—Rick Davis, Bill Lee, and Bradley Hartmann—together in one room for an intensive and affordable one-day sales training event. Fortunately, Rick, Bill, and Bradley liked our thinking. The result is the first-ever LBM Sales Master Class, to be held this October 15 in Boston, Mass. Thanks to financial support from Epicor, we're able to offer this full day of training for just $349 per person.
Credit Q&A, by Thea Dudley
It's always exciting to welcome a new member to the family, but especially so when the new addition is someone you've known and respected for years. I couldn't be more pleased to welcome Thea Dudley to the LBM Journal family. Beginning this issue, Thea will deliver (in her signature style, of course) thoughtful answers to credit dilemmas in   her new every-issue column, Credit Q&A. If you expect the topic of credit to be dry and boring, then you've likely never read Thea's writing or heard her speak. While packed with insights and wisdom, her refreshing, no-nonsense approach makes her column something you won't want to miss. Not only will she be in every issue, we'll also have even more Thea online at LBMJournal.com.
LBM Strategies Conference 2019
In three short years, readers and advertisers (as attendees and sponsors) have made LBM Strategies Conference the most talked about event serving our industry. Here's why: The agenda is built to address the genuine business challenges that readers share every month in our Real Issues survey. Then, we find LBM pros to share how they've tackled those challenges…and succeeded. If you're a dealer looking to network with peers from across the U.S., and your goal is to gain strategies and tactics to outperform your competition, we'd love to see you there.
All about you
LBM Journal is your magazine. What can we do to help your business prosper? Feel free to reach out to me at Rick@LBMJournal.com with your thoughts, suggestions and business challenges. I'd love to hear from you.
Thank you for the opportunity to help you grow your sales, your business, and your brand.