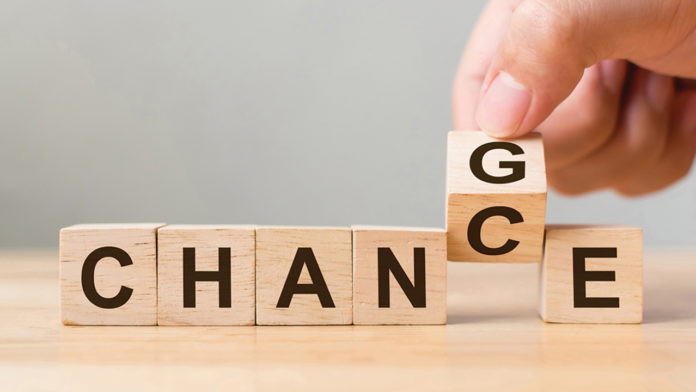 As a young, motivated college grad, you're frustrated that the LBM dealer you went to work for has no interest in change. What would you do?
From everything you read and hear, you're the kind of person that LBM dealers across the U.S. are desperate to hire. As a recent college grad with a degree in business, a good grade point average, and a solid work ethic, you had several employment options with good companies. After meeting with countless potential employers and having lots of informative discussions, one company stood out: Forward Lumber Company. You didn't know much about the lumber business prior to meeting them at a job fair, but the more you learned, the more you were impressed with the opportunity. In particular, you were drawn to the fact that the company had been around for nearly 80 years, and many of the employees were "lifers." The more questions you asked, and the more company personnel you talked with, the more convinced you became. Then, when you learned about the earning potential as an outside salesperson, you were sold. You shook hands with the owner, and began what you believed could be a long, happy, lucrative career with ForwardLumber Company.
Since you were new to the construction supply industry, you had a lot to learn. Essentially, you were a sponge for the first 18 months or so, happily learning about the differences between products and brands, understanding how builders place orders and how deliveries are staged and delivered, and how the company managed its inventory and back- office operations. It didn't take long to realize that there was much more to the lumber business than met the eye.
As one of the youngest members of the company, fresh from college with a solid grasp of how businesses can use technology tools to boost sales, profits, and to operate more efficiently, you were excited about the very clear opportunity to contribute to your employer's success. Understanding how disruptive change can be, and respectful of how far the company had come with no help from you, you suggested small incremental changes that you believed could have a big impact on the company's bottom-line. The answers you got were consistent and disappointing. "Our sales reps don't need a computer to tell them who our customers are or how much they spend," the owner told you one day, when you mentioned a very basic CRM. When you suggested a way to eliminate duplicate order-entry (to save time and reduce mistakes), the owner said, "the way we do it is fine." When you offered to establish a basic social media presence by set- ting up a Facebook page for the company on your own time, the owner shot that down too: "I appreciate the offer, but I don't see how social media could help our company."
When Forward Lumber hired you, you thought that a big reason they wanted you was to help them modernize their operation. As time goes on, it's becoming clear to you that they're not interested in change—at all. While you love the idea of working for a solid company that provides a valuable service to your community, you're frustrated not being allowed to help Forward Lumber move forward. A couple of college friends are encouraging you to apply at their companies, where smart people are needed, and where they say your desire to contribute will be appreciated. What would you do?
MOVE. You gave it a shot, and frankly, you're tired of being told "no." If they're not open to changing and improving the way they do business, then why did they hire you?
EXPLORE. Request a few minutes to sit down with the owner and let him know your frustrations. There may be a very good reason that all of your suggestions are met with a "no."
GET BUY-IN. Talk with some of your colleagues who are enthusiastic supporters of some of your ideas, share your dilemma, and ask for them to back you
ONE MORE Getting input from co-workers, define one small change that has no downside, and would save the company both time and money. Present it, and if you get a no, it's time to go.
SOMETHING ELSE?
If you'd take a different plan of attack, email your suggested solution to James@LBMJournal.com. If we publish your reply, we'll send you an LBM JOURNAL mug.