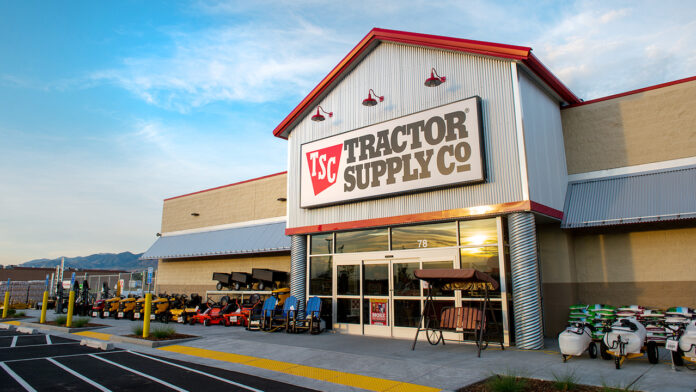 BRENTWOOD, Tenn. — Tractor Supply Company has joined U.S. Farmers and Ranchers in Action (USFRA). The company is also endorsing USFRA's Decade of Ag Vision.
"As the largest rural lifestyle retailer, Tractor Supply recognizes and supports the important role that farmers and ranchers play across key issues like food security, environmental sustainability and the economic vitality of our communities. We are honored to be joining USFRA and their commitment to driving positive environmental and social change for a more sustainable future," said Hal Lawton, Tractor Supply's president and Chief Executive Officer.
Tractor Supply is the first retailer to join the more than 200 leaders in the food, agriculture, science and technology industries as part of USFRA. USFRA is working to elevate food and agriculture as the primary solution for sustainability – positioning farmers and ranchers as key change agents in this important work.
The company also endorses USFRA's Decade of Ag Vision along with more than 100 organizations across the food and farming industry to create a more resilient, restorative, economically viable and climate-smart agricultural system that produces abundant and nutritious food, natural fiber and clean energy for a sustainable and vibrant future across the United States.
"As the secretariat for the Decade of Ag movement, we thank Tractor Supply Company for its leadership, sharing a 2030 vision of success for the food and ag sector," said USFRA Chief Executive Officer Erin Fitzgerald. "This moment requires unprecedented collaboration across the value chain, and we are proud to welcome Tractor Supply Company as the first retailer to endorse the Decade of Ag vision. They have a long and successful history of working with and lifting up U.S. farmers and ranchers throughout the United States, which is why USFRA is thrilled to welcome the support of the organization as a partner in action."